---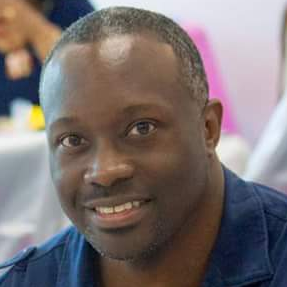 This message is presented by Amos Johnson Jr, PhD. He is the CEO & Pastor of Church for Entrepreneurs. God has given him a calling to help Christian Entrepreneurs succeed at their calling. He believes a fulfilled life comes from clearly knowing what God has called you to do and doing it.
---
---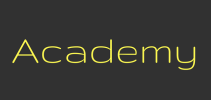 Signup ► We have created several online academies to help you discover and implement your calling. | Click Here for Details
---
Here are the scripture references
Ephesians 5:20-21 KJV
[20] Giving thanks always for all things unto God and the Father in the name of our Lord Jesus Christ;
[21] Submitting yourselves one to another in the fear of God.
1 Peter 5:5 KJV
[5] Likewise, ye younger, submit yourselves unto the elder. Yea, all of you be subject one to another, and be clothed with humility: for God resisteth the proud, and giveth grace to the humble.
Proverbs 15:22 KJV
[22] Without counsel purposes are disappointed: but in the multitude of counsellors they are established.
Proverbs 20:18 KJV
[18] Every purpose is established by counsel: and with good advice make war.
Deuteronomy 32:30 KJV
[30] How should one chase a thousand, and two put ten thousand to flight, except their Rock had sold them, and the Lord had shut them up?
Ecclesiastes 4:9-12 KJV
[9] Two are better than one; because they have a good reward for their labour.
[10] For if they fall, the one will lift up his fellow: but woe to him that is alone when he falleth; for he hath not another to help him up.
[11] Again, if two lie together, then they have heat: but how can one be warm alone ?
[12] And if one prevail against him, two shall withstand him; and a threefold cord is not quickly broken.
Amos 3:3 KJV
[3] Can two walk together, except they be agreed?
Exodus 31:1-6 KJV
[1] And the Lord spake unto Moses, saying,
[2] See, I have called by name Bezaleel the son of Uri, the son of Hur, of the tribe of Judah:
[3] And I have filled him with the spirit of God, in wisdom, and in understanding, and in knowledge, and in all manner of workmanship,
[4] To devise cunning works, to work in gold, and in silver, and in brass,
[5] And in cutting of stones, to set them , and in carving of timber, to work in all manner of workmanship.
[6] And I, behold, I have given with him Aholiab, the son of Ahisamach, of the tribe of Dan: and in the hearts of all that are wise hearted I have put wisdom, that they may make all that I have commanded thee;
Related Word Trainings
Podcast: Download (Duration: 10:48 — 13.0MB)