---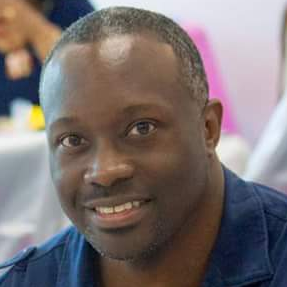 This message is presented by Amos Johnson Jr, PhD. He is the CEO & Pastor of Church for Entrepreneurs. God has given him a calling to help Christian Entrepreneurs succeed at their calling. He believes a fulfilled life comes from clearly knowing what God has called you to do and doing it.
---
---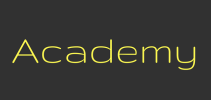 Signup ► We have created several online academies to help you discover and implement your calling. | Click Here for Details
---
Here are the scripture references
2 Samuel 9:1-13 MSG
[1] One day David asked, "Is there anyone left of Saul's family? If so, I'd like to show him some kindness in honor of Jonathan."
[2] It happened that a servant from Saul's household named Ziba was there. They called him into David's presence. The king asked him, "Are you Ziba?" "Yes sir," he replied.
[3] The king asked, "Is there anyone left from the family of Saul to whom I can show some godly kindness?" Ziba told the king, "Yes, there is Jonathan's son, lame in both feet."
[4] "Where is he?" "He's living at the home of Makir son of Ammiel in Lo Debar."
[5] King David didn't lose a minute. He sent and got him from the home of Makir son of Ammiel in Lo Debar.
[6] When Mephibosheth son of Jonathan (who was the son of Saul), came before David, he bowed deeply, abasing himself, honoring David. David spoke his name: "Mephibosheth." "Yes sir?"
[7] "Don't be frightened," said David. "I'd like to do something special for you in memory of your father Jonathan. To begin with, I'm returning to you all the properties of your grandfather Saul. Furthermore, from now on you'll take all your meals at my table."
[8] Shuffling and stammering, not looking him in the eye, Mephibosheth said, "Who am I that you pay attention to a stray dog like me?"
[9-10] David then called in Ziba, Saul's right-hand man, and told him, "Everything that belonged to Saul and his family, I've handed over to your master's grandson. You and your sons and your servants will work his land and bring in the produce, provisions for your master's grandson. Mephibosheth himself, your master's grandson, from now on will take all his meals at my table." Ziba had fifteen sons and twenty servants.
[11-12] "All that my master the king has ordered his servant," answered Ziba, "your servant will surely do." And Mephibosheth ate at David's table, just like one of the royal family. Mephibosheth also had a small son named Mica. All who were part of Ziba's household were now the servants of Mephibosheth.
[13] Mephibosheth lived in Jerusalem, taking all his meals at the king's table. He was lame in both feet.
2 Samuel 16:1-4 MSG
[1] Shortly after David passed the crest of the hill, Mephibosheth's steward Ziba met him with a string of pack animals, saddled and loaded with a hundred loaves of bread, a hundred raisin cakes, a hundred baskets of fresh fruit, and a skin of wine.
[2] The king said to Ziba, "What's all this?" "The donkeys," said Ziba, "are for the king's household to ride, the bread and fruit are for the servants to eat, and the wine is for drinking, especially for those overcome by fatigue in the wilderness."
[3] The king said, "And where is your master's grandson?" "He stayed in Jerusalem," said Ziba. "He said, 'This is the day Israel is going to restore my grandfather's kingdom to me.' "
[4] "Everything that belonged to Mephibosheth," said the king, "is now yours." Ziba said, "How can I ever thank you? I'll be forever in your debt, my master and king; may you always look on me with such kindness!"
2 Samuel 19:24-30 MSG
[24-25] Next Mephibosheth grandson of Saul arrived from Jerusalem to welcome the king. He hadn't combed his hair or trimmed his beard or washed his clothes from the day the king left until the day he returned safe and sound. The king said, "And why didn't you come with me, Mephibosheth?"
[26-28] "My master the king," he said, "my servant betrayed me. I told him to saddle my donkey so I could ride it and go with the king, for, as you know, I am lame. And then he lied to you about me. But my master the king has been like one of God's angels: he knew what was right and did it. Wasn't everyone in my father's house doomed? But you took me in and gave me a place at your table. What more could I ever expect or ask?"
[29] "That's enough," said the king. "Say no more. Here's my decision: You and Ziba divide the property between you."
[30] Mephibosheth said, "Oh, let him have it all! All I care about is that my master the king is home safe and sound!"
Podcast: Download (Duration: 11:39 — 14.4MB)