---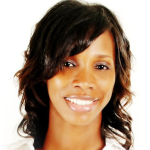 Your Word Trainer is Kesha Trippett. She is a wife and a mother to four beautiful children. She is also the founder of Daughters of the King International Ministries, which is a rapidly growing women's ministry designed to inspire, revive and unite women throughout the world through daily devotionals and ministry events.
---
---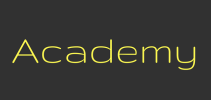 Signup ► We have created several online academies to help you discover and implement your calling. | Click Here for Details
---
Here are the scripture references
2 Corinthians 5:7 KJV
[7] For we walk by faith, not by sight:
Romans 12:2 KJV
[2] And be not conformed to this world: but be ye transformed by the renewing of your mind, that ye may prove what is that good, and acceptable, and perfect, will of God.
Psalm 112:2 KJV
[2] His seed shall be mighty upon earth: the generation of the upright shall be blessed.
Psalm 118:17 KJV
[17] I shall not die, but live, and declare the works of the LORD.
Isaiah 53:5 KJV
[5] But he was wounded for our transgressions, he was bruised for our iniquities: the chastisement of our peace was upon him; and with his stripes we are healed.
Hebrews 4:12 KJV
[12] For the word of God is quick, and powerful, and sharper than any twoedged sword, piercing even to the dividing asunder of soul and spirit, and of the joints and marrow, and is a discerner of the thoughts and intents of the heart.
1 John 4:18 KJV
[18] There is no fear in love; but perfect love casteth out fear: because fear hath torment. He that feareth is not made perfect in love.
Podcast: Download (Duration: 12:49 — 13.8MB)