---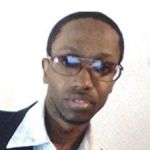 Your Word Trainer is Apostle Ricardo Butler. He is a Christian Hip-Hop artist, entrepreneur, producer, author, & blogger. He's passionate about equipping hip-hop artists of God to be leaders in the five fold ministry so that they can together carry the Presence of God through hip-hop music to the church and the world.
---
---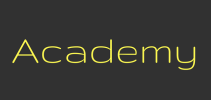 Signup ► We have created several online academies to help you discover and implement your calling. | Click Here for Details
---
Here are the scripture references
Mark 9:50 AP
Salt is good: but if the salt have lost his saltiness [flavor], wherewith will ye season it [How can you re-season it]? Have salt [flavor] in yourselves, and have peace one with your wife.
1 Thessalonians 5:12-13 AP
And we beseech you, brethren [brothers (husbands) and sisters (wives) in Christ], to know them [elder married couples] which labor among you, and are over you in the Lord, and admonish [warn] you; and to esteem them very highly in love for their work's sake. And be at peace among yourselves.
Matthew 5:9 KJV
Blessed are the peacemakers: for they shall be called the children of God
Matthew 5:22-26 The Message Bible
You're familiar with the command to the ancients, 'Do not murder.' I'm telling you that anyone who is so much as angry with a brother or sister is guilty of murder. Carelessly call a brother 'idiot!' and you just might find yourself hauled into court. Thoughtlessly yell 'stupid!' at a sister and you are on the brink of hellfire. The simple moral fact is that words kill. This is how I want you to conduct yourself in these matters. If you enter your place of worship and, about to make an offering, you suddenly remember a grudge a friend has against you, abandon your offering, leave immediately, go to this friend and make things right. Then and only then, come back and work things out with God. Or say you're out on the street and an old enemy accosts you. Don't lose a minute. Make the first move; make things right with him. After all, if you leave the first move to him, knowing his track record, you're likely to end up in court, maybe even jail. If that happens, you won't get out without a stiff fine.
Matthew 18:15-22 The Message Bible
If a fellow believer hurts you, go and tell him—work it out between the two of you. If he listens, you've made a friend. If he won't listen, take one or two others along so that the presence of witnesses will keep things honest, and try again. If he still won't listen, tell the church. If he won't listen to the church, you'll have to start over from scratch, confront him with the need for repentance, and offer again God's forgiving love. Take this most seriously: A yes on earth is yes in heaven; a no on earth is no in heaven. What you say to one another is eternal. I mean this. When two of you get together on anything at all on earth and make a prayer of it, my Father in heaven goes into action. And when two or three of you are together because of me, you can be sure that I'll be there. At that point Peter got up the nerve to ask, "Master, how many times do I forgive a brother or sister who hurts me? Seven? Jesus replied, "Seven! Hardly. Try seventy times seven."
Podcast: Download (Duration: 10:01 — 11.8MB)