---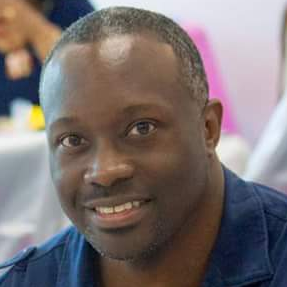 This message is presented by Amos Johnson Jr, PhD. He is the CEO & Pastor of Church for Entrepreneurs. God has given him a calling to help Christian Entrepreneurs succeed at their calling. He believes a fulfilled life comes from clearly knowing what God has called you to do and doing it.
---
---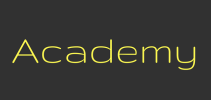 Signup ► We have created several online academies to help you discover and implement your calling. | Click Here for Details
---
Here are the scripture references
1 Corinthians 7:32 – 35 MSG
[32-35] I want you to live as free of complications as possible. When you're unmarried, you're free to concentrate on simply pleasing the Master. Marriage involves you in all the nuts and bolts of domestic life and in wanting to please your spouse, leading to so many more demands on your attention. The time and energy that married people spend on caring for and nurturing each other, the unmarried can spend in becoming whole and holy instruments of God. I'm trying to be helpful and make it as easy as possible for you, not make things harder. All I want is for you to be able to develop a way of life in which you can spend plenty of time together with the Master without a lot of distractions.
Luke 15:4 KJV
[4] What man of you, having an hundred sheep, if he lose one of them, doth not leave the ninety and nine in the wilderness, and go after that which is lost, until he find it?
Luke 15:11-13, 28-31 KJV
[11] And he said, A certain man had two sons:
[12] And the younger of them said to his father, Father, give me the portion of goods that falleth to me . And he divided unto them his living.
[13] And not many days after the younger son gathered all together, and took his journey into a far country, and there wasted his substance with riotous living.
[28] And he was angry, and would not go in: therefore came his father out, and intreated him.
[29] And he answering said to his father, Lo, these many years do I serve thee, neither transgressed I at any time thy commandment: and yet thou never gavest me a kid, that I might make merry with my friends:
[30] But as soon as this thy son was come, which hath devoured thy living with harlots, thou hast killed for him the fatted calf.
[31] And he said unto him, Son, thou art ever with me, and all that I have is thine.
Acts 6:1, 6-7 KJV
[1] And in those days, when the number of the disciples was multiplied, there arose a murmuring of the Grecians against the Hebrews, because their widows were neglected in the daily ministration.
[6] Whom they set before the apostles: and when they had prayed, they laid their hands on them.
[7] And the word of God increased; and the number of the disciples multiplied in Jerusalem greatly; and a great company of the priests were obedient to the faith.
Podcast: Download (Duration: 10:49 — 13.6MB)