---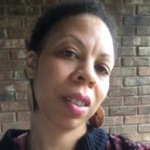 This message is presented by is Hadassah Queen O. She is a Dreamer, Author, Speaker, and Radio personality who loves inspiring others using real life experiences.
---
---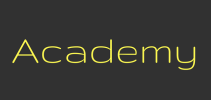 Signup ► We have created several online academies to help you discover and implement your calling. | Click Here for Details
---
Here are the scripture references
Psalm 1:1-2 ISR98
[1] Blessed is the man who shall not walk in the counsel of the wrong, And shall not stand in the path of sinners, And shall not sit in the seat of scoffers,
[2] But his delight is in the Torah of YAH, And he meditates in His Torah day and night.
Deuteronomy 18:9 ISR98
[9] "When you come into the land which YAH your Elohim is giving you, do not learn to do according to the abominations of those gentiles.
Hosea 4:6 ISR98
[6] "My people have perished for lack of knowledge. Because you have rejected knowledge, I reject you from being priest for Me. Since you have forgotten the Torah of your Elohim, I also forget your children.
Matthew 5:6 ISR98
[6] "Blessed are those who hunger and thirst for righteousness, because they shall be filled.
Hebrews 4:12 ISR98
[12] For the Word of Elohim is living, and working, and sharper than any two-edged sword, cutting through even to the dividing of being and spirit, and of joints and marrow, and able to judge the thoughts and intentions of the heart.
Podcast: Download (Duration: 10:05 — 12.1MB)