---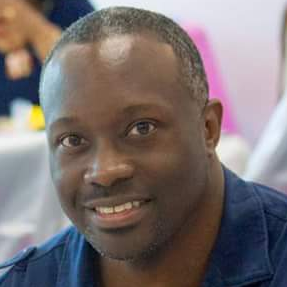 This message is presented by Amos Johnson Jr, PhD. He is the CEO & Pastor of Church for Entrepreneurs. God has given him a calling to help Christian Entrepreneurs succeed at their calling. He believes a fulfilled life comes from clearly knowing what God has called you to do and doing it.
---
---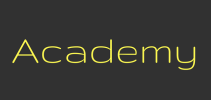 Signup ► We have created several online academies to help you discover and implement your calling. | Click Here for Details
---
Here are the scripture references
Numbers 18:24, 31 NLT
[24] because I have given them the Israelites' tithes, which have been presented as sacred offerings to the LORD. This will be the Levites' share. That is why I said they would receive no allotment of land among the Israelites."
[31] You Levites and your families may eat this food anywhere you wish, for it is your compensation for serving in the Tabernacle.
Luke 8:3 NLT
[3] Joanna, the wife of Chuza, Herod's business manager; Susanna; and many others who were contributing from their own resources to support Jesus and his disciples.
Acts 20:34 NLT
[34] You know that these hands of mine have worked to supply my own needs and even the needs of those who were with me.
Proverbs 11:26 KJV
[26] He that withholdeth corn, the people shall curse him: but blessing shall be upon the head of him that selleth it .
1 Corinthians 14:33 KJV
[33] For God is not the author of confusion, but of peace, as in all churches of the saints.
Acts 6:2 KJV
[2] Then the twelve called the multitude of the disciples unto them, and said, It is not reason that we should leave the word of God, and serve tables.
Matthew 4:23 KJV
[23] And Jesus went about all Galilee, teaching in their synagogues, and preaching the gospel of the kingdom, and healing all manner of sickness and all manner of disease among the people.
1 Thessalonians 5:22 KJV
[22] Abstain from all appearance of evil.
Ephesians 5:21 ESV
[21] submitting to one another out of reverence for Christ.
Matthew 6:30-31, 33 KJV
[30] Wherefore, if God so clothe the grass of the field, which to day is, and to morrow is cast into the oven, shall he not much more clothe you, O ye of little faith?
[31] Therefore take no thought, saying, What shall we eat? or, What shall we drink? or, Wherewithal shall we be clothed?
[33] But seek ye first the kingdom of God, and his righteousness; and all these things shall be added unto you.
2 Kings 4:7 NLT
[7] When she told the man of God what had happened, he said to her, "Now sell the olive oil and pay your debts, and you and your sons can live on what is left over."
Proverbs 19:21 KJV
[21] There are many devices in a man's heart; nevertheless the counsel of the Lord , that shall stand.
Romans 14:3-4 NLT
[3] Those who feel free to eat anything must not look down on those who don't. And those who don't eat certain foods must not condemn those who do, for God has accepted them.
[4] Who are you to condemn someone else's servants? Their own master will judge whether they stand or fall. And with the Lord's help, they will stand and receive his approval.
Romans 14:23 NLT
[23] But if you have doubts about whether or not you should eat something, you are sinning if you go ahead and do it. For you are not following your convictions. If you do anything you believe is not right, you are sinning.
Please leave a testimony or comment
Comments and testimonies below are from this message and others messages on our website.
---
Podcast: Download (Duration: 16:07 — 20.3MB)