---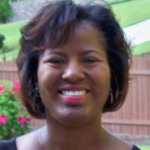 This message is presented by Kimberley Savage. She is a professional educator and ordained minister who believes that all people are called by God to exhibit great purpose while walking out the plan He has for their lives. She delights in assisting others in finding their passion, setting attainable yet altering goals and maximizing their potential.


---
---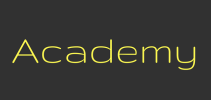 Signup ► We have created several online academies to help you discover and implement your calling. | Click Here for Details
---
Here are the scripture references
Jeremiah 29:11 NLT
[11] For I know the plans I have for you," says the LORD. "They are plans for good and not for disaster, to give you a future and a hope.
Isaiah 43:18-19 AMP
[18] Do not [earnestly] remember the former things; neither consider the things of old.
[19] Behold, I am doing a new thing! Now it springs forth; do you not perceive and know it and will you not give heed to it? I will even make a way in the wilderness and rivers in the desert.
Genesis 26:12-13 KJV
[12] Then Isaac sowed in that land, and received in the same year an hundredfold: and the LORD blessed him.
[13] And the man waxed great, and went forward, and grew until he became very great:
Exodus 14:15 KJV
[15] And the LORD said unto Moses, Wherefore criest thou unto me? speak unto the children of Israel, that they go forward:
2 Kings 7:3-4 KJV
[3] And there were four leprous men at the entering in of the gate: and they said one to another, Why sit we here until we die?
[4] If we say, We will enter into the city, then the famine is in the city, and we shall die there: and if we sit still here, we die also. Now therefore come, and let us fall unto the host of the Syrians: if they save us alive, we shall live; and if they kill us, we shall but die.
Podcast: Download (Duration: 11:49 — 14.7MB)