---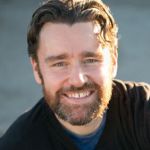 This message is presented by Justin Camp. He is an author and co-founder of Gather Ministries, a nonprofit he runs with his wife, Jennifer. Justin also co-founded a seed-stage venture capital firm, through which he had the opportunity to invest in some amazing entrepreneurs.
---
---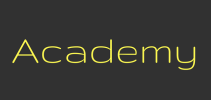 Signup ► We have created several online academies to help you discover and implement your calling. | Click Here for Details
---
Message summary & scripture references
God made us with purpose so He can benefit the world through us. On today's podcast, learn how to work in God's calling for your life, which creates impact in the world and a life full of peace and joy.
Genesis 2:7 KJV
[7] And the Lord God formed man of the dust of the ground, and breathed into his nostrils the breath of life; and man became a living soul.
Ephesians 2:10 KJV
[10] For we are his workmanship, created in Christ Jesus unto good works, which God hath before ordained that we should walk in them.
1 Corinthians 3:9 KJV
[9] For we are labourers together with God: ye are God's husbandry, ye are God's building.
John 4:34 KJV
[34] Jesus saith unto them, My meat is to do the will of him that sent me, and to finish his work.
Please leave a testimony or comment
Comments and testimonies below are from this message and others messages on our website.
---
Podcast: Download (Duration: 11:09 — 13.6MB)