---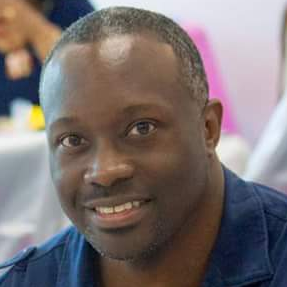 This message is presented by Amos Johnson Jr, PhD. He is the CEO & Pastor of Church for Entrepreneurs. God has given him a calling to help Christian Entrepreneurs succeed at their calling. He believes a fulfilled life comes from clearly knowing what God has called you to do and doing it.
---
---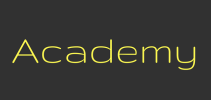 Signup ► We have created several online academies to help you discover and implement your calling. | Click Here for Details
---
Here are the scripture references
James 1:2-4 KJV
[2] My brethren, count it all joy when ye fall into divers temptations;
[3] Knowing this , that the trying of your faith worketh patience.
[4] But let patience have her perfect work, that ye may be perfect and entire, wanting nothing.
Hebrews 6:12 KJV
[12] That ye be not slothful, but followers of them who through faith and patience inherit the promises.
Numbers 13:30-32 KJV
[30] And Caleb stilled the people before Moses, and said, Let us go up at once, and possess it; for we are well able to overcome it.
[31] But the men that went up with him said, We be not able to go up against the people; for they are stronger than we.
[32] And they brought up an evil report of the land which they had searched unto the children of Israel, saying, The land, through which we have gone to search it, is a land that eateth up the inhabitants thereof; and all the people that we saw in it are men of a great stature.
Deuteronomy 1:34-40 KJV
[34] And the Lord heard the voice of your words, and was wroth, and sware, saying,
[35] Surely there shall not one of these men of this evil generation see that good land, which I sware to give unto your fathers,
[36] Save Caleb the son of Jephunneh; he shall see it, and to him will I give the land that he hath trodden upon, and to his children, because he hath wholly followed the Lord.
[37] Also the Lord was angry with me for your sakes, saying, Thou also shalt not go in thither.
[38] But Joshua the son of Nun, which standeth before thee, he shall go in thither: encourage him: for he shall cause Israel to inherit it.
[39] Moreover your little ones, which ye said should be a prey, and your children, which in that day had no knowledge between good and evil, they shall go in thither, and unto them will I give it, and they shall possess it.
[40] But as for you, turn you, and take your journey into the wilderness by the way of the Red sea.
Joshua 14:6-13 KJV
[6] Then the children of Judah came unto Joshua in Gilgal: and Caleb the son of Jephunneh the Kenezite said unto him, Thou knowest the thing that the Lord said unto Moses the man of God concerning me and thee in Kadesh-barnea.
[7] Forty years old was I when Moses the servant of the Lord sent me from Kadesh-barnea to espy out the land; and I brought him word again as it was in mine heart.
[8] Nevertheless my brethren that went up with me made the heart of the people melt: but I wholly followed the Lord my God.
[9] And Moses sware on that day, saying, Surely the land whereon thy feet have trodden shall be thine inheritance, and thy children's for ever, because thou hast wholly followed the Lord my God.
[10] And now, behold, the Lord hath kept me alive, as he said, these forty and five years, even since the Lord spake this word unto Moses, while the children of Israel wandered in the wilderness: and now, lo, I am this day fourscore and five years old.
[11] As yet I am as strong this day as I was in the day that Moses sent me: as my strength was then, even so is my strength now, for war, both to go out, and to come in.
[12] Now therefore give me this mountain, whereof the Lord spake in that day; for thou heardest in that day how the Anakims were there, and that the cities were great and fenced: if so be the Lord will be with me, then I shall be able to drive them out, as the Lord said.
[13] And Joshua blessed him, and gave unto Caleb the son of Jephunneh Hebron for an inheritance.
Hebrews 11:6 KJV
[6] But without faith it is impossible to please him : for he that cometh to God must believe that he is, and that he is a rewarder of them that diligently seek him.
Hebrews 11:1 KJV
[1] Now faith is the substance of things hoped for, the evidence of things not seen.
Genesis 12:1-3 KJV
[1] Now the Lord had said unto Abram, Get thee out of thy country, and from thy kindred, and from thy father's house, unto a land that I will shew thee:
[2] And I will make of thee a great nation, and I will bless thee, and make thy name great; and thou shalt be a blessing:
[3] And I will bless them that bless thee, and curse him that curseth thee: and in thee shall all families of the earth be blessed.
Genesis 21:5 KJV
[5] And Abraham was an hundred years old, when his son Isaac was born unto him.
Please leave a testimony or comment
Comments and testimonies below are from this message and others messages on our website.
---
Podcast: Download (Duration: 11:15 — 13.5MB)