---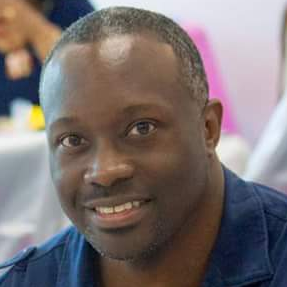 This message is presented by Amos Johnson Jr, PhD. He is the CEO & Pastor of Church for Entrepreneurs. God has given him a calling to help Christian Entrepreneurs succeed at their calling. He believes a fulfilled life comes from clearly knowing what God has called you to do and doing it.
---
---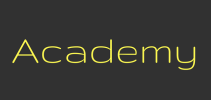 Signup ► We have created several online academies to help you discover and implement your calling. | Click Here for Details
---
Here are the scripture references
Matthew 6:7 KJV
[7] But when ye pray, use not vain repetitions, as the heathen do : for they think that they shall be heard for their much speaking.
Romans 11:6 KJV
[6] And if by grace, then is it no more of works: otherwise grace is no more grace. But if it be of works, then is it no more grace: otherwise work is no more work.
2 Timothy 1:9 KJV
[9] Who hath saved us, and called us with an holy calling, not according to our works, but according to his own purpose and grace, which was given us in Christ Jesus before the world began,
Ephesians 2:8-9 KJV
[8] For by grace are ye saved through faith; and that not of yourselves: it is the gift of God:
[9] Not of works, lest any man should boast.
John 1:17 KJV
[17] For the law was given by Moses, but grace and truth came by Jesus Christ.
Galatians 2:21 KJV
[21] I do not frustrate the grace of God: for if righteousness come by the law, then Christ is dead in vain.
Galatians 2:16 KJV
[6] Knowing that a man is not justified by the works of the law, but by the faith of Jesus Christ, even we have believed in Jesus Christ, that we might be justified by the faith of Christ, and not by the works of the law: for by the works of the law shall no flesh be justified.
Acts 15: 10-11 KJV
[10] Now therefore why tempt ye God, to put a yoke upon the neck of the disciples, which neither our fathers nor we were able to bear?
[11] But we believe that through the grace of the Lord Jesus Christ we shall be saved, even as they.
Romans 8:1 KJV
[1] There is therefore now no condemnation to them which are in Christ Jesus, who walk not after the flesh, but after the Spirit.
Revelation 12:10 KJV
[10] And I heard a loud voice saying in heaven, Now is come salvation, and strength, and the kingdom of our God, and the power of his Christ: for the accuser of our brethren is cast down, which accused them before our God day and night.
Romans 6:1-2 KJV
[1] What shall we say then? Shall we continue in sin, that grace may abound?
[2] God forbid. How shall we, that are dead to sin, live any longer therein?
Related Word Trainings
Podcast: Download (Duration: 11:29 — 14.0MB)