---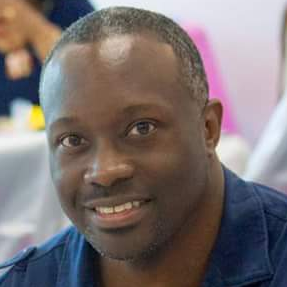 This message is presented by Amos Johnson Jr, PhD. He is the CEO & Pastor of Church for Entrepreneurs. God has given him a calling to help Christian Entrepreneurs succeed at their calling. He believes a fulfilled life comes from clearly knowing what God has called you to do and doing it.
---
---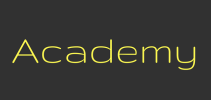 Signup ► We have created several online academies to help you discover and implement your calling. | Click Here for Details
---
Message summary & scripture references
Real faith brings results, but presumptuous faith produces nothing but depression. Eventually, it will cause you to say that this faith stuff doesn't work. Take a listen to today's podcast to dig into this concept and learn how to stay out of the presumptuous faith trap.
1 Timothy 1:5 NLT
[5] The purpose of my instruction is that all believers would be filled with love that comes from a pure heart, a clear conscience, and genuine faith.
Romans 10:17 KJV
[17] So then faith cometh by hearing, and hearing by the word of God.
Deuteronomy 18:20 KJV
[20] But the prophet, which shall presume to speak a word in my name, which I have not commanded him to speak, or that shall speak in the name of other gods, even that prophet shall die.
Matthew 17:19-20 KJV
[19] Then came the disciples to Jesus apart, and said, Why could not we cast him out?
[20] And Jesus said unto them, Because of your unbelief: for verily I say unto you, If ye have faith as a grain of mustard seed, ye shall say unto this mountain, Remove hence to yonder place; and it shall remove; and nothing shall be impossible unto you.
Deuteronomy 18:21-22 KJV
[21] And if thou say in thine heart, How shall we know the word which the Lord hath not spoken?
[22] When a prophet speaketh in the name of the Lord , if the thing follow not, nor come to pass, that is the thing which the Lord hath not spoken, but the prophet hath spoken it presumptuously: thou shalt not be afraid of him.
Psalm 19:13 KJV
[13] Keep back thy servant also from presumptuous sins; let them not have dominion over me: then shall I be upright, and I shall be innocent from the great transgression.
Matthew 4:6-7 KJV
[6] And saith unto him, If thou be the Son of God, cast thyself down: for it is written, He shall give his angels charge concerning thee: and in their hands they shall bear thee up, lest at any time thou dash thy foot against a stone.
[7] Jesus said unto him, It is written again, Thou shalt not tempt the Lord thy God.
Matthew 16:5-8 KJV
[5] And when his disciples were come to the other side, they had forgotten to take bread.
[6] Then Jesus said unto them, Take heed and beware of the leaven of the Pharisees and of the Sadducees.
[7] And they reasoned among themselves, saying, It is because we have taken no bread.
[8] Which when Jesus perceived, he said unto them, O ye of little faith, why reason ye among yourselves, because ye have brought no bread?
Matthew 19:29 KJV
[29] And every one that hath forsaken houses, or brethren, or sisters, or father, or mother, or wife, or children, or lands, for my name's sake, shall receive an hundredfold, and shall inherit everlasting life.
Hebrews 11:1 KJV
[1] Now faith is the substance of things hoped for, the evidence of things not seen.
Proverbs 13:12 KJV
[12] Hope deferred maketh the heart sick: but when the desire cometh, it is a tree of life.
1 Corinthians 14:33 KJV
[33] For God is not the author of confusion, but of peace, as in all churches of the saints.
Proverbs 15:22 KJV
[22] Without counsel purposes are disappointed: but in the multitude of counsellors they are established.
Romans 3:3-4 KJV
[3] For what if some did not believe? shall their unbelief make the faith of God without effect?
[4] God forbid: yea, let God be true, but every man a liar; as it is written, That thou mightest be justified in thy sayings, and mightest overcome when thou art judged.
James 1:5 NLT
[5] If you need wisdom, ask our generous God, and he will give it to you. He will not rebuke you for asking.
Please leave a testimony or comment
Comments and testimonies below are from this message and others messages on our website.
---
Podcast: Download (Duration: 14:38 — 19.3MB)