---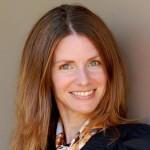 Your Word Trainer is Krista Dunk. She is passionate about helping people discover their God-given gifts and express them with the world. She helps others start their own journey of discovery and expression through her books, speaking topics, newsletters, workshops, publishing company, and radio show.
---
---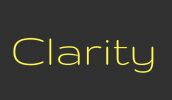 Conference ► Attend our free Clarity Conference on November 4th in Atlanta, GA and receive clarity from the Holy Spirit on your calling and the next steps | Click Here to Register
---
Here are the scripture references
Proverbs 16:17 KJV
[17] The highway of the upright is to depart from evil: he that keepeth his way preserveth his soul.
Proverbs 15:24 KJV
[24] The way of life is above to the wise, that he may depart from hell beneath.
Isaiah 35:8 KJV
[8] And an highway shall be there, and a way, and it shall be called The way of holiness; the unclean shall not pass over it; but it shall be for those: the wayfaring men, though fools, shall not err therein.
Isaiah 62:10 KJV
[10] Go through, go through the gates; prepare ye the way of the people; cast up, cast up the highway; gather out the stones; lift up a standard for the people.
Luke 22:42 KJV
[42] Saying, Father, if thou be willing, remove this cup from me: nevertheless not my will, but thine, be done.
Related Word Trainings
Podcast: Download (Duration: 10:03 — 11.5MB)