---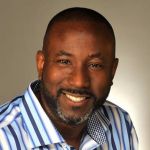 Your Word Trainer is Pastor Tom Garrett. He is the senior pastor of Impact Church of Tampa, a growing and thriving ministry located in Tampa, FL. In addition, he also is the director of IC's Men of Valor Ministry – a fellowship of men focusing on discipleship, spiritual leadership, and Christian brotherhood.
---
---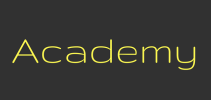 Signup ► We have created several online academies to help you discover and implement your calling. | Click Here for Details
---
Here are the scripture references
Daniel 6:1-15 KJV
[1] It pleased Darius to set over the kingdom an hundred and twenty princes, which should be over the whole kingdom;
[2] And over these three presidents; of whom Daniel was first: that the princes might give accounts unto them, and the king should have no damage.
[3] Then this Daniel was preferred above the presidents and princes, because an excellent spirit was in him; and the king thought to set him over the whole realm.
[4] Then the presidents and princes sought to find occasion against Daniel concerning the kingdom; but they could find none occasion nor fault; forasmuch as he was faithful, neither was there any error or fault found in him.
[5] Then said these men, We shall not find any occasion against this Daniel, except we find it against him concerning the law of his God.
1 Samuel 16:17-23 KJV
[17] And Saul said unto his servants, Provide me now a man that can play well, and bring him to me.
[18] Then answered one of the servants, and said, Behold, I have seen a son of Jesse the Bethlehemite, that is cunning in playing, and a mighty valiant man, and a man of war, and prudent in matters, and a comely person, and the LORD is with him.
[19] Wherefore Saul sent messengers unto Jesse, and said, Send me David thy son, which is with the sheep.
[20] And Jesse took an ass laden with bread, and a bottle of wine, and a kid, and sent them by David his son unto Saul.
[21] And David came to Saul, and stood before him: and he loved him greatly; and he became his armourbearer.
[22] And Saul sent to Jesse, saying, Let David, I pray thee, stand before me; for he hath found favour in my sight.
[23] And it came to pass, when the evil spirit from God was upon Saul, that David took an harp, and played with his hand: so Saul was refreshed, and was well, and the evil spirit departed from him.
Genesis 39:5-6 KJV
[5] And it came to pass from the time that he had made him overseer in his house, and over all that he had, that the LORD blessed the Egyptian's house for Joseph's sake; and the blessing of the LORD was upon all that he had in the house, and in the field.
[6] And he left all that he had in Joseph's hand; and he knew not ought he had, save the bread which he did eat. And Joseph was a goodly person, and well favoured.
Proverbs 22:29 NKJV
29 Do you see a man who excels in his work? He will stand before kings; He will not stand before unknown men.
Proverbs 22:29 MSG
[29] Observe people who are good at their work— skilled workers are always in demand and admired; they don't take a backseat to anyone.
2 Peter 1:5 AMP
[5] For this very reason, [a]adding your diligence [to the divine promises], employ every effort in [b]exercising your faith to develop virtue (excellence, resolution, Christian energy), and in [exercising] virtue [develop] knowledge (intelligence),
2 Peter 1:5 KJV
[5] And beside this, giving all diligence, add to your faith virtue; and to virtue knowledge;
Hebrews 12:1-2 KJV
[1] Wherefore seeing we also are compassed about with so great a cloud of witnesses, let us lay aside every weight, and the sin which doth so easily beset us, and let us run with patience the race that is set before us,
[2] Looking unto Jesus the author and finisher of our faith; who for the joy that was set before him endured the cross, despising the shame, and is set down at the right hand of the throne of God.
Psalm 8:1 KJV
[1] O LORD, our Lord, how excellent is thy name in all the earth! who hast set thy glory above the heavens.
Podcast: Download (Duration: 10:40 — 12.5MB)