---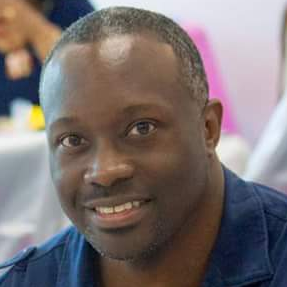 This message is presented by Amos Johnson Jr, PhD. He is the CEO & Pastor of Church for Entrepreneurs. God has given him a calling to help Christian Entrepreneurs succeed at their calling. He believes a fulfilled life comes from clearly knowing what God has called you to do and doing it.
---
---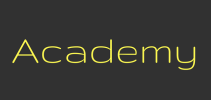 Signup ► We have created several online academies to help you discover and implement your calling. | Click Here for Details
---
Here are the scripture references
Matthew 13:12 KJV
[12] For whosoever hath, to him shall be given, and he shall have more abundance: but whosoever hath not, from him shall be taken away even that he hath.
Genesis 12:1-3 KJV
[1] Now the LORD had said unto Abram, Get thee out of thy country, and from thy kindred, and from thy father's house, unto a land that I will shew thee:
[2] And I will make of thee a great nation, and I will bless thee, and make thy name great; and thou shalt be a blessing:
[3] And I will bless them that bless thee, and curse him that curseth thee: and in thee shall all families of the earth be blessed.
1 Timothy 6:10 KJV
[10] For the love of money is the root of all evil: which while some coveted after, they have erred from the faith, and pierced themselves through with many sorrows.
Luke 8:1-3 KJV
[1] And it came to pass afterward, that he went throughout every city and village, preaching and shewing the glad tidings of the kingdom of God: and the twelve were with him,
[2 ]And certain women, which had been healed of evil spirits and infirmities, Mary called Magdalene, out of whom went seven devils,
[3] And Joanna the wife of Chuza Herod's steward, and Susanna, and many others, which ministered unto him of their substance.
Acts 18:1-3 KJV
[1] After these things Paul departed from Athens, and came to Corinth;
[2] And found a certain Jew named Aquila, born in Pontus, lately come from Italy, with his wife Priscilla; (because that Claudius had commanded all Jews to depart from Rome:) and came unto them.
[3] And because he was of the same craft, he abode with them, and wrought: for by their occupation they were tentmakers.
Matthew 6:33 KJV
[33] But seek ye first the kingdom of God, and his righteousness; and all these things shall be added unto you.
Proverbs 8:12 KJV
[12] I wisdom dwell with prudence, and find out knowledge of witty inventions.
Proverbs 11:26 KJV
[26] He that withholdeth corn, the people shall curse him: but blessing shall be upon the head of him that selleth it.
1 Timothy 6:17 KJV
[17] Charge them that are rich in this world, that they be not highminded, nor trust in uncertain riches, but in the living God, who giveth us richly all things to enjoy;
Psalm 35:27 KJV
[27] Let them shout for joy, and be glad, that favour my righteous cause: yea, let them say continually, Let the LORD be magnified, which hath pleasure in the prosperity of his servant.
Podcast: Download (Duration: 18:56 — 23.5MB)