---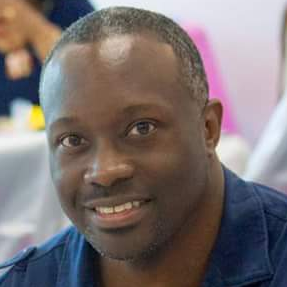 This message is presented by Amos Johnson Jr, PhD. He is the CEO & Pastor of Church for Entrepreneurs. God has given him a calling to help Christian Entrepreneurs succeed at their calling. He believes a fulfilled life comes from clearly knowing what God has called you to do and doing it.
---
---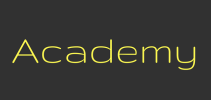 Signup ► We have created several online academies to help you discover and implement your calling. | Click Here for Details
---
Message summary & scripture references
The vision that God has given to you requires faith to achieve. However, if you have people in your circle of influence who are casting doubt over your vision, either in words or actions, their unbelief will contaminate your faith.
When this happens, your once strong faith becomes ineffective and your vision fails. You need to remove unbelieving people from your circle of influence in order to avoid this scenario, so you can achieve success in your vision and receive all the things for which you are believing in God for.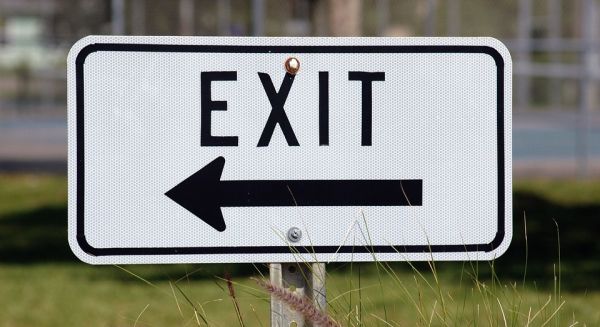 1 Corinthians 5:1-2, 6-7 KJV
[1] It is reported commonly that there is fornication among you, and such fornication as is not so much as named among the Gentiles, that one should have his father's wife.
[2] And ye are puffed up, and have not rather mourned, that he that hath done this deed might be taken away from among you.
[6] Your glorying is not good. Know ye not that a little leaven leaveneth the whole lump?
[7] Purge out therefore the old leaven, that ye may be a new lump, as ye are unleavened. For even Christ our passover is sacrificed for us:
Mark 9:23 KJV
[23] Jesus said unto him, If thou canst believe, all things are possible to him that believeth.
Mark 11:23 KJV
[23] For verily I say unto you, That whosoever shall say unto this mountain, Be thou removed, and be thou cast into the sea; and shall not doubt in his heart, but shall believe that those things which he saith shall come to pass; he shall have whatsoever he saith.
Mark 8:31-33 KJV
[31] And he began to teach them, that the Son of man must suffer many things, and be rejected of the elders, and of the chief priests, and scribes, and be killed, and after three days rise again.
[32] And he spake that saying openly. And Peter took him, and began to rebuke him.
[33] But when he had turned about and looked on his disciples, he rebuked Peter, saying, Get thee behind me, Satan: for thou savourest not the things that be of God, but the things that be of men.
Mark 8:22-23 KJV
[22] And he cometh to Bethsaida; and they bring a blind man unto him, and besought him to touch him.
[23] And he took the blind man by the hand, and led him out of the town; and when he had spit on his eyes, and put his hands upon him, he asked him if he saw ought.
Luke 10:8-13 NLT
[8] "If you enter a town and it welcomes you, eat whatever is set before you.
[9] Heal the sick, and tell them, 'The Kingdom of God is near you now.'
[10] But if a town refuses to welcome you, go out into its streets and say,
[11] 'We wipe even the dust of your town from our feet to show that we have abandoned you to your fate. And know this-the Kingdom of God is near!'
[12] I assure you, even wicked Sodom will be better off than such a town on judgment day.
[13] "What sorrow awaits you, Korazin and Bethsaida! For if the miracles I did in you had been done in wicked Tyre and Sidon, their people would have repented of their sins long ago, clothing themselves in burlap and throwing ashes on their heads to show their remorse.
Luke 8:51-55 KJV
[51] And when he came into the house, he suffered no man to go in, save Peter, and James, and John, and the father and the mother of the maiden.
[52] And all wept, and bewailed her: but he said, Weep not; she is not dead, but sleepeth.
[53] And they laughed him to scorn, knowing that she was dead.
[54] And he put them all out, and took her by the hand, and called, saying, Maid, arise.
[55] And her spirit came again, and she arose straightway: and he commanded to give her meat.
Mark 6:5-6 KJV
[5] And he could there do no mighty work, save that he laid his hands upon a few sick folk, and healed them.
[6] And he marvelled because of their unbelief. And he went round about the villages, teaching.
Hebrews 11:1 KJV
[1] Now faith is the substance of things hoped for, the evidence of things not seen.
Please leave a testimony or comment
Comments and testimonies below are from this message and others messages on our website.
---
Podcast: Download (Duration: 11:24 — 14.9MB)