---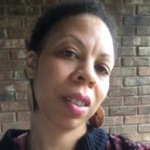 This message is presented by is Hadassah Queen O. She is a Dreamer, Author, Speaker, and Radio personality who loves inspiring others using real life experiences.
---
---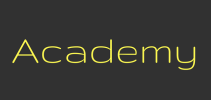 Signup ► We have created several online academies to help you discover and implement your calling. | Click Here for Details
---
Here are the scripture references
Exodus 20:3 ISR98
[3] "You have no other mighty ones against My face.
Genesis 41:25,37,41-44 ISR98
[25] And Yosĕph said to Pharaoh, "The dream of Pharaoh is one. Elohim has shown Pharaoh what He is about to do:
[37] And the word was good in the eyes of Pharaoh and in the eyes of all his servants.
[41] And Pharaoh said to Yosĕph, "See, I have set you over all the land of Mitsrayim."
[42] And Pharaoh took his seal-ring off his hand and put it on Yosĕph's hand. And he dressed him in garments of fine linen and put a gold chain around his neck.
[43] And he had him ride in the second chariot which he had. And they cried out before him, "Bow the knee!" And he set him over all the land of Mitsrayim.
[44] And Pharaoh said to Yosĕph, "I am Pharaoh, and without a word from you let no man lift his hand or foot in all the land of Mitsrayim."
Deuteronomy 8:17-18 KJV
[17] And thou say in thine heart, My power and the might of mine hand hath gotten me this wealth.
[18] But thou shalt remember the LORD thy God: for it is he that giveth thee power to get wealth, that he may establish his covenant which he sware unto thy fathers, as it is this day.
Podcast: Download (Duration: 8:54 — 11.1MB)