---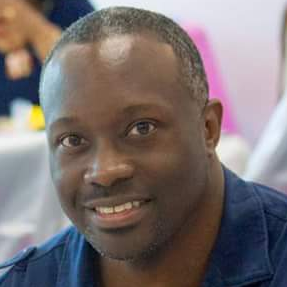 This message is presented by Amos Johnson Jr, PhD. He is the CEO & Pastor of Church for Entrepreneurs. God has given him a calling to help Christian Entrepreneurs succeed at their calling. He believes a fulfilled life comes from clearly knowing what God has called you to do and doing it.
---
---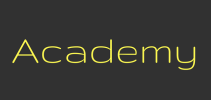 Signup ► We have created several online academies to help you discover and implement your calling. | Click Here for Details
---
Message summary & scripture references
The words that come out of your mouth have the power to bring blessings and curses into your life. Therefore, you need to be careful about what you say. And in some cases you don't need to say anything at all. On today's podcast, learn why saying nothing is a powerful weapon that can be used to receive the blessings of God.
Matthew 12:35-37 KJV
[35] A good man out of the good treasure of the heart bringeth forth good things: and an evil man out of the evil treasure bringeth forth evil things.
[36] But I say unto you, That every idle word that men shall speak, they shall give account thereof in the day of judgment.
[37] For by thy words thou shalt be justified, and by thy words thou shalt be condemned.
Luke 1:20,23-24 KJV
[20] And Zacharias said unto the angel, Whereby shall I know this? for I am an old man, and my wife well stricken in years.
[19] And the angel answering said unto him, I am Gabriel, that stand in the presence of God; and am sent to speak unto thee, and to shew thee these glad tidings.
[20] And, behold, thou shalt be dumb, and not able to speak, until the day that these things shall be performed, because thou believest not my words, which shall be fulfilled in their season.
[23] And it came to pass, that, as soon as the days of his ministration were accomplished, he departed to his own house.
[24] And after those days his wife Elisabeth conceived, and hid herself five months, saying,
Luke 1:57,63-64 KJV
[57] Now Elisabeth's full time came that she should be delivered; and she brought forth a son.
[63] And he asked for a writing table, and wrote, saying, His name is John. And they marvelled all.
[64] And his mouth was opened immediately, and his tongue loosed, and he spake, and praised God.
Matthew 27:11-14 NLT
[11] Now Jesus was standing before Pilate, the Roman governor. "Are you the king of the Jews?" the governor asked him. Jesus replied, "You have said it."
[12] But when the leading priests and the elders made their accusations against him, Jesus remained silent.
[13] "Don't you hear all these charges they are bringing against you?" Pilate demanded.
[14] But Jesus made no response to any of the charges, much to the governor's surprise.
2 Kings 4:20-23,25-28 NLT
[20] So the servant took him home, and his mother held him on her lap. But around noontime he died.
[21] She carried him up and laid him on the bed of the man of God, then shut the door and left him there.
[22] She sent a message to her husband: "Send one of the servants and a donkey so that I can hurry to the man of God and come right back."
[23] "Why go today?" he asked. "It is neither a new moon festival nor a Sabbath." But she said, "It will be all right."
[25] As she approached the man of God at Mount Carmel, Elisha saw her in the distance. He said to Gehazi, "Look, the woman from Shunem is coming.
[26] Run out to meet her and ask her, 'Is everything all right with you, your husband, and your child?'" "Yes," the woman told Gehazi, "everything is fine."
[27] But when she came to the man of God at the mountain, she fell to the ground before him and caught hold of his feet. Gehazi began to push her away, but the man of God said, "Leave her alone. She is deeply troubled, but the LORD has not told me what it is."
[28] Then she said, "Did I ask you for a son, my lord? And didn't I say, 'Don't deceive me and get my hopes up'?"
Please leave a testimony or comment
Comments and testimonies below are from this message and others messages on our website.
---
Podcast: Download (Duration: 12:16 — 16.7MB)