---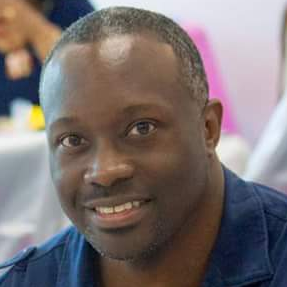 This message is presented by Amos Johnson Jr, PhD. He is the CEO & Pastor of Church for Entrepreneurs. God has given him a calling to help Christian Entrepreneurs succeed at their calling. He believes a fulfilled life comes from clearly knowing what God has called you to do and doing it.
---
---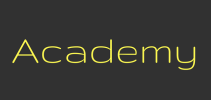 Signup ► We have created several online academies to help you discover and implement your calling. | Click Here for Details
---
Message summary & scripture references
As Christians, we are conditioned to charitably give things away; therefore, many Christians who run businesses feel weird and uneasy about selling their products or services in exchange for money.
This awkwardness may lead us to underprice or give away too much, which can bring about frustration and eventually cause us to go out of business. To succeed in your business, you need a paradigm shift in selling. Because selling stuff for money is a blessed activity.
Listen to today's podcast and renew your mind through the Word of God about selling.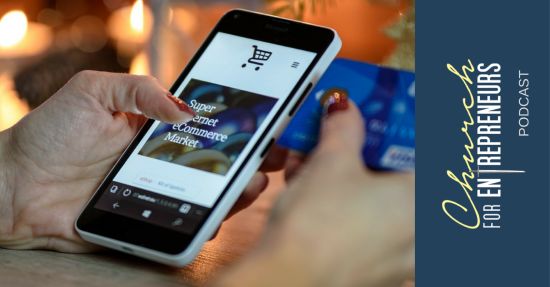 2 Timothy 3:16 KJV
[16] All scripture is given by inspiration of God, and is profitable for doctrine, for reproof, for correction, for instruction in righteousness:
Acts 20:35 KJV
[35] I have shewed you all things, how that so labouring ye ought to support the weak, and to remember the words of the Lord Jesus, how he said, It is more blessed to give than to receive.
Proverbs 11:26 KJV
[26] He that withholdeth corn, the people shall curse him: but blessing shall be upon the head of him that selleth it.
2 Kings 4:7 KJV
[7] Then she came and told the man of God. And he said, Go, sell the oil, and pay thy debt, and live thou and thy children of the rest.
Proverbs 31:24 KJV
[24] She maketh fine linen, and selleth it ; and delivereth girdles unto the merchant.
Acts 18:3 KJV
[3] And because he was of the same craft, he abode with them, and wrought: for by their occupation they were tentmakers.
Acts 20:33-34 KJV
[33] I have coveted no man's silver, or gold, or apparel.
[34] Yea, ye yourselves know, that these hands have ministered unto my necessities, and to them that were with me.
Matthew 13:55 KJV
[55] Is not this the carpenter's son? is not his mother called Mary? and his brethren, James, and Joses, and Simon, and Judas?
Mark 6:3 KJV
[3] Is not this the carpenter, the son of Mary, the brother of James, and Joses, and of Juda, and Simon? and are not his sisters here with us? And they were offended at him.
Deuteronomy 2:4-6 NLT
[4] Give these orders to the people: "You will pass through the country belonging to your relatives the Edomites, the descendants of Esau, who live in Seir. The Edomites will feel threatened, so be careful.
[5] Do not bother them, for I have given them all the hill country around Mount Seir as their property, and I will not give you even one square foot of their land.
[6] If you need food to eat or water to drink, pay them for it.
2 Samuel 24:21-24 NLT
[21] "Why have you come, my lord the king?" Araunah asked. David replied, "I have come to buy your threshing floor and to build an altar to the LORD there, so that he will stop the plague."
[22] "Take it, my lord the king, and use it as you wish," Araunah said to David. "Here are oxen for the burnt offering, and you can use the threshing boards and ox yokes for wood to build a fire on the altar.
[23] I will give it all to you, Your Majesty, and may the LORD your God accept your sacrifice."
[24] But the king replied to Araunah, "No, I insist on buying it, for I will not present burnt offerings to the LORD my God that have cost me nothing." So David paid him fifty pieces of silver for the threshing floor and the oxen.
John 4:8 NLT
[8] He was alone at the time because his disciples had gone into the village to buy some food.
John 6:5 NLT
[5] Jesus soon saw a huge crowd of people coming to look for him. Turning to Philip, he asked, "Where can we buy bread to feed all these people?"
John 13:27-29 NLT
[27] When Judas had eaten the bread, Satan entered into him. Then Jesus told him, "Hurry and do what you're going to do."
[28] None of the others at the table knew what Jesus meant.
[29] Since Judas was their treasurer, some thought Jesus was telling him to go and pay for the food or to give some money to the poor.
Please leave a testimony or comment
Comments and testimonies below are from this message and others messages on our website.
---
Podcast: Download (Duration: 13:53 — 17.9MB)