---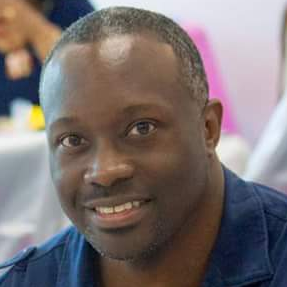 This message is presented by Amos Johnson Jr, PhD. He is the CEO & Pastor of Church for Entrepreneurs. God has given him a calling to help Christian Entrepreneurs succeed at their calling. He believes a fulfilled life comes from clearly knowing what God has called you to do and doing it.
---
---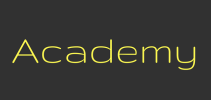 Signup ► We have created several online academies to help you discover and implement your calling. | Click Here for Details
---
Here are the scripture references
1 Corinthians 6:12 KJV
[12] All things are lawful unto me, but all things are not expedient: all things are lawful for me, but I will not be brought under the power of any.
Matthew 6:22-23 KJV
[22] The light of the body is the eye: if therefore thine eye be single, thy whole body shall be full of light.
[23] But if thine eye be evil, thy whole body shall be full of darkness. If therefore the light that is in thee be darkness, how great is that darkness!
Matthew 5:28 KJV
[28] But I say unto you, That whosoever looketh on a woman to lust after her hath committed adultery with her already in his heart.
2 Corinthians 10:5 KJV
[5] Casting down imaginations, and every high thing that exalteth itself against the knowledge of God, and bringing into captivity every thought to the obedience of Christ;
Proverbs 20:5 KJV
[5] Counsel in the heart of man is like deep water; but a man of understanding will draw it out.
Romans 12:2 KJV
[2] And be not conformed to this world: but be ye transformed by the renewing of your mind, that ye may prove what is that good, and acceptable, and perfect, will of God.
1 Corinthians 14:33 KJV
[33] For God is not the author of confusion, but of peace, as in all churches of the saints.
Psalm 1:1-3 KJV
[1] Blessed is the man that walketh not in the counsel of the ungodly, nor standeth in the way of sinners, nor sitteth in the seat of the scornful.
[2] But his delight is in the law of the Lord ; and in his law doth he meditate day and night.
[3] And he shall be like a tree planted by the rivers of water, that bringeth forth his fruit in his season; his leaf also shall not wither; and whatsoever he doeth shall prosper.
Proverbs 10:22 KJV
[22] The blessing of the LORD, it maketh rich, and he addeth no sorrow with it.
Philippians 4:8 KJV
[8] Finally, brethren, whatsoever things are true, whatsoever things are honest, whatsoever things are just, whatsoever things are pure, whatsoever things are lovely, whatsoever things are of good report; if there be any virtue, and if there be any praise, think on these things.
Romans 14:23 KJV
[23] And he that doubteth is damned if he eat, because he eateth not of faith: for whatsoever is not of faith is sin.
Podcast: Download (Duration: 11:14 — 13.4MB)