---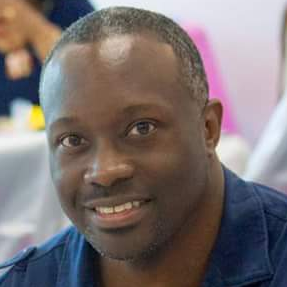 This message is presented by Amos Johnson Jr, PhD. He is the CEO & Pastor of Church for Entrepreneurs. God has given him a calling to help Christian Entrepreneurs succeed at their calling. He believes a fulfilled life comes from clearly knowing what God has called you to do and doing it.
---
---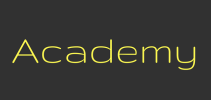 Signup ► We have created several online academies to help you discover and implement your calling. | Click Here for Details
---
Here are the scripture references
2 Timothy 4:3-4 KJV
[3]For the time will come when they will not endure sound doctrine; but after their own lusts shall they heap to themselves teachers, having itching ears;
[4] And they shall turn away their ears from the truth, and shall be turned unto fables.
Matthew 7:15 KJV
[15] Beware of false prophets, which come to you in sheep's clothing, but inwardly they are ravening wolves.
Psalm 105:14-15 KJV
[14] He suffered no man to do them wrong: yea, he reproved kings for their sakes;
[15] Saying , Touch not mine anointed, and do my prophets no harm.
Genesis 12:3 KJV
[3] And I will bless them that bless thee, and curse him that curseth thee: and in thee shall all families of the earth be blessed.
Numbers 12:1-2, 4, 9-10 KJV
[1] And Miriam and Aaron spake against Moses because of the Ethiopian woman whom he had married: for he had married an Ethiopian woman.
[2] And they said, Hath the Lord indeed spoken only by Moses? hath he not spoken also by us? And the Lord heard it .
[4] And the Lord spake suddenly unto Moses, and unto Aaron, and unto Miriam, Come out ye three unto the tabernacle of the congregation. And they three came out.
[9] And the anger of the Lord was kindled against them; and he departed.
[10] And the cloud departed from off the tabernacle; and, behold, Miriam became leprous, white as snow: and Aaron looked upon Miriam, and, behold, she was leprous.
1 Samuel 24:5-6 KJV
[5] And it came to pass afterward, that David's heart smote him, because he had cut off Saul's skirt.
[6] And he said unto his men, The Lord forbid that I should do this thing unto my master, the Lord's anointed, to stretch forth mine hand against him, seeing he is the anointed of the Lord .
1 Samuel 24:12 KJV
[12] The Lord judge between me and thee, and the Lord avenge me of thee: but mine hand shall not be upon thee.
Ephesians 4:29 KJV
[29] Let no corrupt communication proceed out of your mouth, but that which is good to the use of edifying, that it may minister grace unto the hearers.
Acts 5:38-39 KJV
[38] And now I say unto you, Refrain from these men, and let them alone: for if this counsel or this work be of men, it will come to nought:
[39] But if it be of God, ye cannot overthrow it; lest haply ye be found even to fight against God.
2 Timothy 4:2 KJV
[2] Preach the word; be instant in season, out of season; reprove, rebuke, exhort with all longsuffering and doctrine.
Podcast: Download (Duration: 10:41 — 13.0MB)