---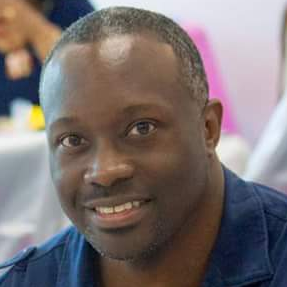 This message is presented by Amos Johnson Jr, PhD. He is the CEO & Pastor of Church for Entrepreneurs. God has given him a calling to help Christian Entrepreneurs succeed at their calling. He believes a fulfilled life comes from clearly knowing what God has called you to do and doing it.
---
---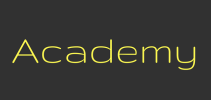 Signup ► We have created several online academies to help you discover and implement your calling. | Click Here for Details
---
Here are the scripture references
1 Timothy 5:17-18 ASV
[17] Let the elders that rule well be counted worthy of double honor, especially those who labor in the word and in teaching.
[18] For the scripture saith, Thou shalt not muzzle the ox when he treadeth out the corn. And, The laborer is worthy of his hire.
1 Corinthians 9:11,13-14 ASV
[11] If we sowed unto you spiritual things, is it a great matter if we shall reap your carnal things?
[13] Know ye not that they that minister about sacred things eat of the things of the temple, and they that wait upon the altar have their portion with the altar?
[14] Even so did the Lord ordain that they that proclaim the gospel should live of the gospel.
Numbers 18:21,24,26 ASV
[21] And unto the children of Levi, behold, I have given all the tithe in Israel for an inheritance, in return for their service which they serve, even the service of the tent of meeting.
[24] For the tithe of the children of Israel, which they offer as a heave-offering unto Jehovah, I have given to the Levites for an inheritance: therefore I have said unto them, Among the children of Israel they shall have no inheritance.
[26] Moreover thou shalt speak unto the Levites, and say unto them, When ye take of the children of Israel the tithe which I have given you from them for your inheritance, then ye shall offer up a heave-offering of it for Jehovah, a tithe of the tithe.
Philippians 4:17-19 ASV
[17] Not that I seek for the gift; but I seek for the fruit that increaseth to your account.
[18] But I have all things, and abound: I am filled, having received from Epaphroditus the things that came from you, and odor of a sweet smell, a sacrifice acceptable, well-pleasing to God.
[19] And my God shall supply every need of yours according to his riches in glory in Christ Jesus.
Matthew 10:8-10,14 ASV
[8] Heal the sick, raise the dead, cleanse the lepers, cast out demons: freely ye received, freely give.
[9] Get you no gold, nor silver, nor brass in your purses;
[10] no wallet for your journey, neither two coats, nor shoes, nor staff: for the laborer is worthy of his food.
[14] And whosoever shall not receive you, nor hear your words, as ye go forth out of that house or that city, shake off the dust of your feet.
Luke 8:1-3 NLT
[1] Soon afterward Jesus began a tour of the nearby towns and villages, preaching and announcing the Good News about the Kingdom of God. He took his twelve disciples with him,
[2] along with some women who had been cured of evil spirits and diseases. Among them were Mary Magdalene, from whom he had cast out seven demons;
[3] Joanna, the wife of Chuza, Herod's business manager; Susanna; and many others who were contributing their own resources to support Jesus and his disciples.
1 Timothy 6:5,9-10 NLT
[5] These people always cause trouble. Their minds are corrupt, and they have turned their backs on the truth. To them, a show of godliness is just a way to become wealthy.
[9] But people who long to be rich fall into temptation and are trapped by many foolish and harmful desires that plunge them into ruin and destruction.
[10] For the love of money is the root of all kinds of evil. And some people, craving money, have wandered from the true faith and pierced themselves with many sorrows.
Podcast: Download (Duration: 12:12 — 15.1MB)