---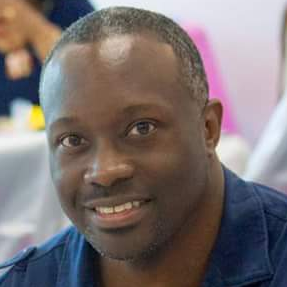 This message is presented by Amos Johnson Jr, PhD. He is the CEO & Pastor of Church for Entrepreneurs. God has given him a calling to help Christian Entrepreneurs succeed at their calling. He believes a fulfilled life comes from clearly knowing what God has called you to do and doing it.
---
---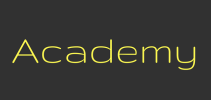 Signup ► We have created several online academies to help you discover and implement your calling. | Click Here for Details
---
Message summary & scripture references
It is not an accident that the moment you accept God's calling for your life that an unexpected sickness or a financial hardship comes your way. These things are attacks of Satan to imprison you in pain and lack to stop you from succeeding in your calling. Well, don't fall for this trick. Use your authority to knock down those prison walls and achieve your calling. Listen to today's message to learn about this concept and overcome it.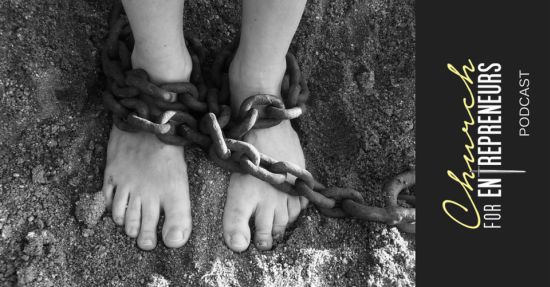 John 10:10 KJV
[10] The thief cometh not, but for to steal, and to kill, and to destroy: I am come that they might have life, and that they might have it more abundantly.
Acts 10:38 KJV
[38] How God anointed Jesus of Nazareth with the Holy Ghost and with power: who went about doing good, and healing all that were oppressed of the devil; for God was with him.
Luke 13:11-12,16 KJV
[11] And, behold, there was a woman which had a spirit of infirmity eighteen years, and was bowed together, and could in no wise lift up herself.
[12] And when Jesus saw her, he called her to him , and said unto her, Woman, thou art loosed from thine infirmity.
[16] And ought not this woman, being a daughter of Abraham, whom Satan hath bound, lo, these eighteen years, be loosed from this bond on the sabbath day?
Luke 8:43 KJV
[43] And a woman having an issue of blood twelve years, which had spent all her living upon physicians, neither could be healed of any,
Job 1:8-11 KJV
[8] And the Lord said unto Satan, Hast thou considered my servant Job, that there is none like him in the earth, a perfect and an upright man, one that feareth God, and escheweth evil?
[9] Then Satan answered the Lord , and said, Doth Job fear God for nought?
[10] Hast not thou made an hedge about him, and about his house, and about all that he hath on every side? thou hast blessed the work of his hands, and his substance is increased in the land.
[11] But put forth thine hand now, and touch all that he hath, and he will curse thee to thy face.
Job 2:4-5 KJV
[4] And Satan answered the Lord , and said, Skin for skin, yea, all that a man hath will he give for his life.
[5] But put forth thine hand now, and touch his bone and his flesh, and he will curse thee to thy face.
James 1:2-3 KJV
[2] My brethren, count it all joy when ye fall into divers temptations;
[3] Knowing this , that the trying of your faith worketh patience.
Psalm 105:37 KJV
[37] He brought them forth also with silver and gold: and there was not one feeble person among their tribes.
1 Peter 5:8 KJV
[8] Be sober, be vigilant; because your adversary the devil, as a roaring lion, walketh about, seeking whom he may devour:
Please leave a testimony or comment
Comments and testimonies below are from this message and others messages on our website.
---
Podcast: Download (Duration: 12:39 — 16.6MB)