---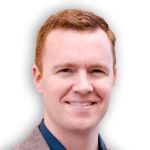 This message is presented by Darren Shearer. He is the author of the book Marketing Like Jesus and the host of the Theology of Business Podcast, which has been heard in more than 50 countries around the world. Darren also is the founder and CEO of High Bridge Books, which offers professional book publishing for inspiring thought leaders.
---
---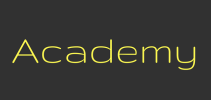 Signup ► We have created several online academies to help you discover and implement your calling. | Click Here for Details
---
Here are the scripture references
1 Chronicles 21:1 KJV
[1] And Satan stood up against Israel, and provoked David to number Israel.
1 Chronicles 21:8 KJV
[8] And David said unto God, I have sinned greatly, because I have done this thing: but now, I beseech thee, do away the iniquity of thy servant; for I have done very foolishly.
Numbers 1:2-3 KJV
[2] Take ye the sum of all the congregation of the children of Israel, after their families, by the house of their fathers, with the number of their names, every male by their polls;
[3] From twenty years old and upward, all that are able to go forth to war in Israel: thou and Aaron shall number them by their armies.
Podcast: Download (Duration: 11:30 — 13.3MB)