---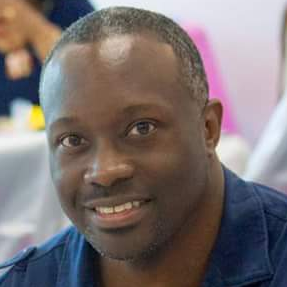 This message is presented by Amos Johnson Jr, PhD. He is the Founder & Pastor of Church for Entrepreneurs. God has given him a calling to help Christian Entrepreneurs succeed at their calling. He believes a fulfilled life comes from clearly knowing what God has called you to do and doing it.
---
---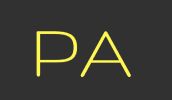 Profit Academy ► Signup today for our online course and learn how to profit from the idea God placed in your heart. Access is based on a onetime financial contribution of your choosing. | Click Here for Details
---
Here are the scripture references
Genesis 8:22 KJV
[22] While the earth remaineth, seedtime and harvest, and cold and heat, and summer and winter, and day and night shall not cease.
Luke 6:37-38 KJV
[37] Judge not, and ye shall not be judged: condemn not, and ye shall not be condemned: forgive, and ye shall be forgiven:
[38] Give, and it shall be given unto you; good measure, pressed down, and shaken together, and running over, shall men give into your bosom. For with the same measure that ye mete withal it shall be measured to you again.
Genesis 3:15 KJV
[15] And I will put enmity between thee and the woman, and between thy seed and her seed; it shall bruise thy head, and thou shalt bruise his heel.
Romans 8:29 NLT
[29] For God knew his people in advance, and he chose them to become like his Son, so that his Son would be the firstborn among many brothers and sisters.
2 Corinthians 10:5 KJV
[5] Casting down imaginations, and every high thing that exalteth itself against the knowledge of God, and bringing into captivity every thought to the obedience of Christ;
Proverbs 23:7 KJV
[7] For as he thinketh in his heart, so is he: Eat and drink, saith he to thee; but his heart is not with thee.
Mark 4:14, 20 KJV
[14] The sower soweth the word.
[20] And these are they which are sown on good ground; such as hear the word, and receive it , and bring forth fruit, some thirtyfold, some sixty, and some an hundred.
Genesis 26:1-2, 12-13 KJV
[1] And there was a famine in the land, beside the first famine that was in the days of Abraham. And Isaac went unto Abimelech king of the Philistines unto Gerar.
[2] And the Lord appeared unto him, and said, Go not down into Egypt; dwell in the land which I shall tell thee of:
[12] Then Isaac sowed in that land, and received in the same year an hundredfold: and the Lord blessed him.
[13] And the man waxed great, and went forward, and grew until he became very great:
2 Corinthians 9:6-7 KJV
[6] But this I say, He which soweth sparingly shall reap also sparingly; and he which soweth bountifully shall reap also bountifully.
[7] Every man according as he purposeth in his heart, so let him give; not grudgingly, or of necessity: for God loveth a cheerful giver.
Ecclesiastes 11:4 KJV
[4] He that observeth the wind shall not sow; and he that regardeth the clouds shall not reap.
Mark 12:41-44 KJV
[41] And Jesus sat over against the treasury, and beheld how the people cast money into the treasury: and many that were rich cast in much.
[42] And there came a certain poor widow, and she threw in two mites, which make a farthing.
[43] And he called unto him his disciples, and saith unto them, Verily I say unto you, That this poor widow hath cast more in, than all they which have cast into the treasury:
[44] For all they did cast in of their abundance; but she of her want did cast in all that she had, even all her living.
Ecclesiastes 11:6 NLT
[6] Plant your seed in the morning and keep busy all afternoon, for you don't know if profit will come from one activity or another-or maybe both.
Please leave a testimony or comment
Comments and testimonies below are from this message and others messages on our website.
---
Podcast: Download (Duration: 11:41 — 14.6MB)