---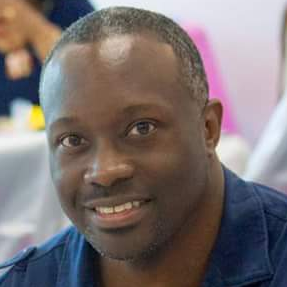 This message is presented by Amos Johnson Jr, PhD. He is the Founder & Pastor of Church for Entrepreneurs. God has given him a calling to help Christian Entrepreneurs succeed at their calling. He believes a fulfilled life comes from clearly knowing what God has called you to do and doing it.
---
---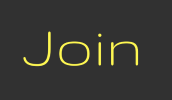 Membership ► Consider joining us. We are an online church that equips people across the world to succeed at their God-given entrepreneurial calling. | Click Here for Membership Details
---
Message summary & scripture references
Are you struggling in your business? Maybe you sometimes succeed in business, but then something bad happens that causes a failure. Well, if you are constantly failing, then you may have sown seeds of failure. Take a listen to today's podcast to learn how to stop sowing seeds of failure and begin succeeding in business by intentionally sowing the results you desire.
Luke 6:37-38 KJV
[37] Judge not, and ye shall not be judged: condemn not, and ye shall not be condemned: forgive, and ye shall be forgiven:
[38] Give, and it shall be given unto you; good measure, pressed down, and shaken together, and running over, shall men give into your bosom. For with the same measure that ye mete withal it shall be measured to you again.
Genesis 8:22 KJV
[22] While the earth remaineth, seedtime and harvest, and cold and heat, and summer and winter, and day and night shall not cease.
Galatians 6:7 KJV
[7] Be not deceived; God is not mocked: for whatsoever a man soweth, that shall he also reap.
Genesis 27:18-19 KJV
[18] And he came unto his father, and said, My father: and he said, Here am I; who art thou, my son?
[19] And Jacob said unto his father, I am Esau thy firstborn; I have done according as thou badest me: arise, I pray thee, sit and eat of my venison, that thy soul may bless me.
Genesis 29:23,25 KJV
[23] And it came to pass in the evening, that he took Leah his daughter, and brought her to him; and he went in unto her.
[25] And it came to pass, that in the morning, behold, it was Leah: and he said to Laban, What is this thou hast done unto me? did not I serve with thee for Rachel? wherefore then hast thou beguiled me?
Genesis 37:31-34 KJV
[31] And they took Joseph's coat, and killed a kid of the goats, and dipped the coat in the blood;
[32] And they sent the coat of many colours, and they brought it to their father; and said, This have we found: know now whether it be thy son's coat or no.
[33] And he knew it, and said, It is my son's coat; an evil beast hath devoured him; Joseph is without doubt rent in pieces.
[34] And Jacob rent his clothes, and put sackcloth upon his loins, and mourned for his son many days.
1 John 1:9 KJV
[9] If we confess our sins, he is faithful and just to forgive us our sins, and to cleanse us from all unrighteousness.
Please leave a testimony or comment
Comments and testimonies below are from this message and others messages on our website.
---
Podcast: Download (Duration: 10:47 — 13.9MB)