---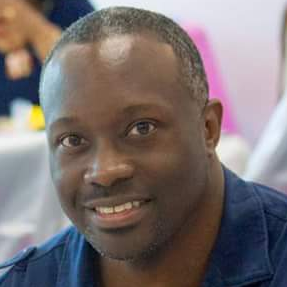 This message is presented by Amos Johnson Jr, PhD. He is the CEO & Pastor of Church for Entrepreneurs. God has given him a calling to help Christian Entrepreneurs succeed at their calling. He believes a fulfilled life comes from clearly knowing what God has called you to do and doing it.
---
---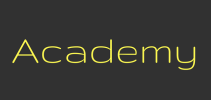 Signup ► We have created several online academies to help you discover and implement your calling. | Click Here for Details
---
Message Summary
Do you want the things you desire to happen with less stress and faster? If so, instead of telling God how to bring about the results you desire, speak the desired outcome and let God handle the details. This subtle switch takes the pressure off you and allows God room to work on your behalf. Listen to this message to dig into this concept.
Mark 11:12-14 NLT
[12] The next morning as they were leaving Bethany, Jesus was hungry.
[13] He noticed a fig tree in full leaf a little way off, so he went over to see if he could find any figs. But there were only leaves because it was too early in the season for fruit.
[14] Then Jesus said to the tree, "May no one ever eat your fruit again!" And the disciples heard him say it.
Mark 11:15-17 NLT
[15] When they arrived back in Jerusalem, Jesus entered the Temple and began to drive out the people buying and selling animals for sacrifices. He knocked over the tables of the money changers and the chairs of those selling doves,
[16] and he stopped everyone from using the Temple as a marketplace.
[17] He said to them, "The Scriptures declare, 'My Temple will be called a house of prayer for all nations,' but you have turned it into a den of thieves."
Mark 11:20-21 NLT
[20] The next morning as they passed by the fig tree he had cursed, the disciples noticed it had withered from the roots up.
[21] Peter remembered what Jesus had said to the tree on the previous day and exclaimed, "Look, Rabbi! The fig tree you cursed has withered and died!"
Matthew 21:21-22 KJV
[21] Jesus answered and said unto them, Verily I say unto you, If ye have faith, and doubt not, ye shall not only do this which is done to the fig tree, but also if ye shall say unto this mountain, Be thou removed, and be thou cast into the sea; it shall be done.
[22] And all things, whatsoever ye shall ask in prayer, believing, ye shall receive.
Matthew 9:28-30 KJV
[28] And when he was come into the house, the blind men came to him: and Jesus saith unto them, Believe ye that I am able to do this? They said unto him, Yea, Lord.
[29] Then touched he their eyes, saying, According to your faith be it unto you.
[30] And their eyes were opened; and Jesus straitly charged them, saying, See that no man know it.
Hebrews 11:1 KJV
[1] Now faith is the substance of things hoped for, the evidence of things not seen.
Romans 4:17 KJV
[17] (As it is written, I have made thee a father of many nations,) before him whom he believed, even God, who quickeneth the dead, and calleth those things which be not as though they were.
Please leave a testimony or comment
Comments and testimonies below are from this message and others messages on our website.
---
Podcast: Download (Duration: 11:06 — 14.6MB)