---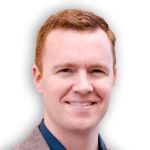 This message is presented by Darren Shearer. He is the author of the book Marketing Like Jesus and the host of the Theology of Business Podcast, which has been heard in more than 50 countries around the world. Darren also is the founder and CEO of High Bridge Books, which offers professional book publishing for inspiring thought leaders.
---
---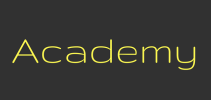 Signup ► We have created several online academies to help you discover and implement your calling. | Click Here for Details
---
Here are the scripture references
1 Corinthians 12:1-4 (ESV)
[1] Now concerning spiritual gifts, brothers, I do not want you to be uninformed.
[2] You know that when you were pagans you were led astray to mute idols, however you were led.
[3] Therefore I want you to understand that no one speaking in the Spirit of God ever says "Jesus is accursed!" and no one can say "Jesus is Lord" except in the Holy Spirit.
[4] Now there are varieties of gifts, but the same Spirit;
Galatians 5:22-23 (ESV)
[22] But the fruit of the Spirit is love, joy, peace, patience, kindness, goodness, faithfulness,
[23] gentleness, self-control; against such things there is no law.
Matthew 28:19 (ESV)
[19] Go therefore and make disciples of all nations, baptizing them in the name of the Father and of the Son and of the Holy Spirit,
Podcast: Download (Duration: 11:37 — 14.6MB)