---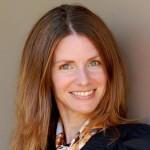 This message is presented by Krista Dunk. She is passionate about helping people discover their God-given gifts and express them with the world. She helps others start their own journey of discovery and expression through her books, speaking topics, newsletters, workshops, publishing company, and radio show.
---
---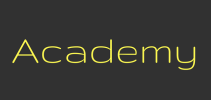 Signup ► We have created several online academies to help you discover and implement your calling. | Click Here for Details
---
Here are the scripture references
Matthew 25:14-19 KJV
[14] For the kingdom of heaven is as a man travelling into a far country, who called his own servants, and delivered unto them his goods.
[15] And unto one he gave five talents, to another two, and to another one; to every man according to his several ability; and straightway took his journey.
[16] Then he that had received the five talents went and traded with the same, and made them other five talents.
[17] And likewise he that had received two, he also gained other two.
[18] But he that had received one went and digged in the earth, and hid his lord's money.
[19] After a long time the lord of those servants cometh, and reckoneth with them.
Matthew 13:31-32 KJV
[31] Another parable put he forth unto them, saying, The kingdom of heaven is like to a grain of mustard seed, which a man took, and sowed in his field:
[32] Which indeed is the least of all seeds: but when it is grown, it is the greatest among herbs, and becometh a tree, so that the birds of the air come and lodge in the branches thereof.
Related Word Trainings
Podcast: Download (Duration: 11:39 — 13.6MB)