---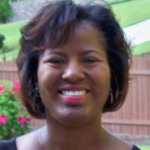 This message is presented by Kimberley Savage. She is a professional educator and ordained minister who believes that all people are called by God to exhibit great purpose while walking out the plan He has for their lives. She delights in assisting others in finding their passion, setting attainable yet altering goals and maximizing their potential.


---
---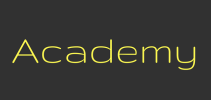 Signup ► We have created several online academies to help you discover and implement your calling. | Click Here for Details
---
Here are the scripture references
1 Corinthians 4:1-7 NLT
[1] So look at Apollos and me as mere servants of Christ who have been put in charge of explaining God's mysteries.
[2] Now, a person who is put in charge as a manager must be faithful.
[3] As for me, it matters very little how I might be evaluated by you or by any human authority. I don't even trust my own judgment on this point.
[4] My conscience is clear, but that doesn't prove I'm right. It is the Lord himself who will examine me and decide.
[5] So don't make judgments about anyone ahead of time—before the Lord returns. For he will bring our darkest secrets to light and will reveal our private motives. Then God will give to each one whatever praise is due.
[6] Dear brothers and sisters, I have used Apollos and myself to illustrate what I've been saying. If you pay attention to what I have quoted from the Scriptures, you won't be proud of one of your leaders at the expense of another.
[7] For what gives you the right to make such a judgment? What do you have that God hasn't given you? And if everything you have is from God, why boast as though it were not a gift?
Ephesians 5:21-33 AMP
[21] Be subject to one another out of reverence for Christ (the Messiah, the Anointed One).
[22] Wives, be subject (be submissive and adapt yourselves) to your own husbands as [a service] to the Lord.
[23] For the husband is head of the wife as Christ is the Head of the church, Himself the Savior of [His] body.
[24] As the church is subject to Christ, so let wives also be subject in everything to their husbands.
[25] Husbands, love your wives, as Christ loved the church and gave Himself up for her,
[26] So that He might sanctify her, having cleansed her by the washing of water with the Word,
[27] That He might present the church to Himself in glorious splendor, without spot or wrinkle or any such things [that she might be holy and faultless].
[28] Even so husbands should love their wives as [being in a sense] their own bodies. He who loves his own wife loves himself.
[29] For no man ever hated his own flesh, but nourishes and carefully protects and cherishes it, as Christ does the church,
[30] Because we are members (parts) of His body.
[31] For this reason a man shall leave his father and his mother and shall be joined to his wife, and the two shall become one flesh.
[32] This mystery is very great, but I speak concerning [the relation of] Christ and the church.
[33] However, let each man of you [without exception] love his wife as [being in a sense] his very own self; and let the wife see that she respects and reverences her husband [that she notices him, regards him, honors him, prefers him, venerates, and esteems him; and that she defers to him, praises him, and loves and admires him exceedingly].
1 Peter 3:1-2,10-11 NASB
[1] In the same way, you wives, be submissive to your own husbands so that even if any of them are disobedient to the word, they may be won without a word by the behavior of their wives,
[2] as they observe your chaste and respectful behavior.
[10] For, "THE ONE WHO DESIRES LIFE, TO LOVE AND SEE GOOD DAYS,
MUST KEEP HIS TONGUE FROM EVIL AND HIS LIPS FROM SPEAKING DECEIT.
[11] "HE MUST TURN AWAY FROM EVIL AND DO GOOD; HE MUST SEEK PEACE AND PURSUE IT.
Psalm 101:2 NASB
[2] I will give heed to the blameless way. When will You come to me? I will walk within my house in the integrity of my heart.
Podcast: Download (Duration: 11:34 — 13.9MB)