---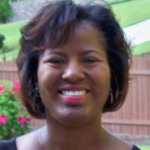 This message is presented by Kimberley Savage. She is a professional educator and ordained minister who believes that all people are called by God to exhibit great purpose while walking out the plan He has for their lives. She delights in assisting others in finding their passion, setting attainable yet altering goals and maximizing their potential.


---
---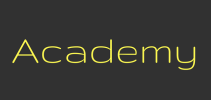 Signup ► We have created several online academies to help you discover and implement your calling. | Click Here for Details
---
Here are the scripture references
Lamentations 3:21-23 KJV
[21] This I recall to my mind, therefore have I hope.
[22] It is of the LORD's mercies that we are not consumed, because his compassions fail not.
[23] They are new every morning: great is thy faithfulness.
Proverbs 4:25-27 NLT
[25] Look straight ahead, and fix your eyes on what lies before you.
[26] Mark out a straight path for your feet; stay on the safe path.
[27] Don't get sidetracked; keep your feet from following evil.
Mark 11:24-26 AMP
[24] For this reason I am telling you, whatever you ask for in prayer, believe (trust and be confident) that it is granted to you, and you will [get it].
[25] And whenever you stand praying, if you have anything against anyone, forgive him and let it drop (leave it, let it go), in order that your Father Who is in heaven may also forgive you your [own] failings and shortcomings and let them drop.
[26] But if you do not forgive, neither will your Father in heaven forgive your failings and shortcomings.
2 Corinthians 5:17 KJV
[17] Therefore if any man be in Christ, he is a new creature: old things are passed away; behold, all things are become new.
Romans 4:16 KJV
[16] Therefore it is of faith, that it might be by grace; to the end the promise might be sure to all the seed; not to that only which is of the law, but to that also which is of the faith of Abraham; who is the father of us all,
Philippians 3:12-14 NASB
[12] Not that I have already obtained it or have already become perfect, but I press on [a]so that I may lay hold of that for which also I was laid hold of by Christ Jesus.
[13] Brethren, I do not regard myself as having laid hold of it yet; but one thing I do: forgetting what lies behind and reaching forward to what lies ahead,
[14] I press on toward the goal for the prize of the upward call of God in Christ Jesus.
Hebrews 11:1 KJV
[1] Now faith is the substance of things hoped for, the evidence of things not seen.
Podcast: Download (Duration: 12:54 — 16.2MB)