---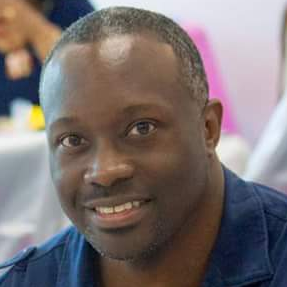 This message is presented by Amos Johnson Jr, PhD. He is the CEO & Pastor of Church for Entrepreneurs. God has given him a calling to help Christian Entrepreneurs succeed at their calling. He believes a fulfilled life comes from clearly knowing what God has called you to do and doing it.
---
---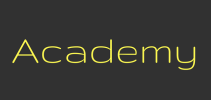 Signup ► We have created several online academies to help you discover and implement your calling. | Click Here for Details
---
Message summary & scripture references
Receiving your blessings (i.e., healing, prosperity, etc.) from God requires you to speak words of faith. However, if you are full of stress, then your words have no power because stress is killing your faith. Listen to today's message to learn more about this concept.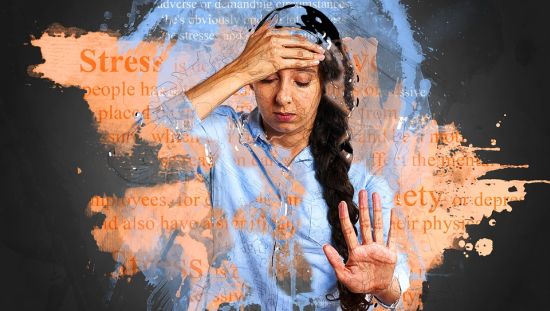 Mark 11:23 KJV
[23] For verily I say unto you, That whosoever shall say unto this mountain, Be thou removed, and be thou cast into the sea; and shall not doubt in his heart, but shall believe that those things which he saith shall come to pass; he shall have whatsoever he saith.
Hebrews 11:3 KJV
[3] Through faith we understand that the worlds were framed by the word of God, so that things which are seen were not made of things which do appear.
Matthew 17:16,18-20 KJV
[16] And I brought him to thy disciples, and they could not cure him.
[18] And Jesus rebuked the devil; and he departed out of him: and the child was cured from that very hour.
[19] Then came the disciples to Jesus apart, and said, Why could not we cast him out?
[20] And Jesus said unto them, Because of your unbelief: for verily I say unto you, If ye have faith as a grain of mustard seed, ye shall say unto this mountain, Remove hence to yonder place; and it shall remove; and nothing shall be impossible unto you.
Acts 19:13-16 TLB
[13] A team of itinerant Jews who were traveling from town to town casting out demons planned to experiment by using the name of the Lord Jesus. The incantation they decided on was this: "I adjure you by Jesus, whom Paul preaches, to come out!"
[14] Seven sons of Sceva, a Jewish priest, were doing this.
[15] But when they tried it on a man possessed by a demon, the demon replied, "I know Jesus and I know Paul, but who are you?"
[16] And he leaped on two of them and beat them up, so that they fled out of his house naked and badly injured.
James 1:6-8 KJV
[6] But let him ask in faith, nothing wavering. For he that wavereth is like a wave of the sea driven with the wind and tossed.
[7] For let not that man think that he shall receive any thing of the Lord.
[8] A double minded man is unstable in all his ways.
Matthew 6:30-32 NLT
[30] And if God cares so wonderfully for wildflowers that are here today and thrown into the fire tomorrow, he will certainly care for you. Why do you have so little faith?
[31] "So don't worry about these things, saying, 'What will we eat? What will we drink? What will we wear?'
[32] These things dominate the thoughts of unbelievers, but your heavenly Father already knows all your needs.
Please leave a testimony or comment
Comments and testimonies below are from this message and others messages on our website.
---
Podcast: Download (Duration: 8:43 — 11.8MB)