---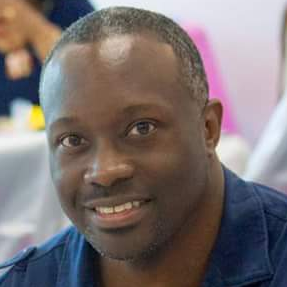 This message is presented by Amos Johnson Jr, PhD. He is the CEO & Pastor of Church for Entrepreneurs. God has given him a calling to help Christian Entrepreneurs succeed at their calling. He believes a fulfilled life comes from clearly knowing what God has called you to do and doing it.
---
---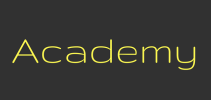 Signup ► We have created several online academies to help you discover and implement your calling. | Click Here for Details
---
Message summary & scripture references
As a believer, you are not successful because you make the best business, life or ministry decisions. You are successful because of the anointing on your life. Therefore, don't stress out over the decisions you need to make. Instead, make a decision and relax in the anointing of God. Take a listen to today's message to learn about this idea.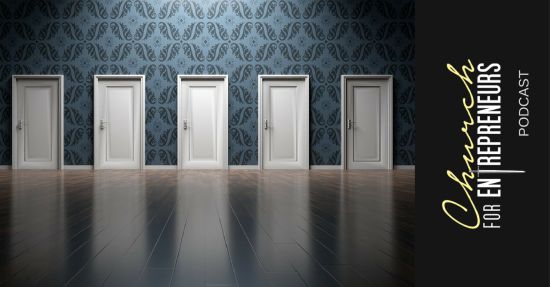 Titus 3:5 KJV
[5] Not by works of righteousness which we have done, but according to his mercy he saved us, by the washing of regeneration, and renewing of the Holy Ghost;
Proverbs 10:22 KJV
[22] The blessing of the Lord, it maketh rich, and he addeth no sorrow with it.
Matthew 6:31-33 NLT
[31] "So don't worry about these things, saying, 'What will we eat? What will we drink? What will we wear?'
[32] These things dominate the thoughts of unbelievers, but your heavenly Father already knows all your needs.
[33] Seek the Kingdom of God above all else, and live righteously, and he will give you everything you need.
Genesis 13:5-11 NLT
[5] Lot, who was traveling with Abram, had also become very wealthy with flocks of sheep and goats, herds of cattle, and many tents.
[6] But the land could not support both Abram and Lot with all their flocks and herds living so close together.
[7] So disputes broke out between the herdsmen of Abram and Lot. (At that time Canaanites and Perizzites were also living in the land.)
[8] Finally Abram said to Lot, "Let's not allow this conflict to come between us or our herdsmen. After all, we are close relatives!
[9] The whole countryside is open to you. Take your choice of any section of the land you want, and we will separate. If you want the land to the left, then I'll take the land on the right. If you prefer the land on the right, then I'll go to the left."
[10] Lot took a long look at the fertile plains of the Jordan Valley in the direction of Zoar. The whole area was well watered everywhere, like the garden of the LORD or the beautiful land of Egypt. (This was before the LORD destroyed Sodom and Gomorrah.)
[11] Lot chose for himself the whole Jordan Valley to the east of them. He went there with his flocks and servants and parted company with his uncle Abram.
Genesis 13:14-15 NLT
[14] After Lot had gone, the LORD said to Abram, "Look as far as you can see in every direction-north and south, east and west.
[15] I am giving all this land, as far as you can see, to you and your descendants as a permanent possession.
Genesis 14:12 NLT
[12] They also captured Lot-Abram's nephew who lived in Sodom-and carried off everything he owned.
Genesis 12:12-13 NLT
[12] When the Egyptians see you, they will say, 'This is his wife. Let's kill him; then we can have her!'
[13] So please tell them you are my sister. Then they will spare my life and treat me well because of their interest in you."
Genesis 12:14-20 NLT
[14] And sure enough, when Abram arrived in Egypt, everyone noticed Sarai's beauty.
[15] When the palace officials saw her, they sang her praises to Pharaoh, their king, and Sarai was taken into his palace.
[16] Then Pharaoh gave Abram many gifts because of her-sheep, goats, cattle, male and female donkeys, male and female servants, and camels.
[17] But the LORD sent terrible plagues upon Pharaoh and his household because of Sarai, Abram's wife.
[18] So Pharaoh summoned Abram and accused him sharply. "What have you done to me?" he demanded. "Why didn't you tell me she was your wife?
[19] Why did you say, 'She is my sister,' and allow me to take her as my wife? Now then, here is your wife. Take her and get out of here!"
[20] Pharaoh ordered some of his men to escort them, and he sent Abram out of the country, along with his wife and all his possessions.
Genesis 20:2-3 NLT
[2] Abraham introduced his wife, Sarah, by saying, "She is my sister." So King Abimelech of Gerar sent for Sarah and had her brought to him at his palace.
[3] But that night God came to Abimelech in a dream and told him, "You are a dead man, for that woman you have taken is already married!"
Please leave a testimony or comment
Comments and testimonies below are from this message and others messages on our website.
---
Podcast: Download (Duration: 11:30 — 14.7MB)