---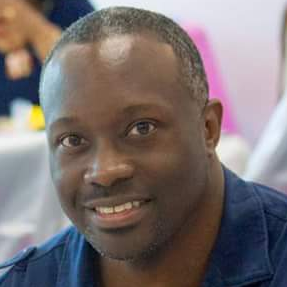 This message is presented by Amos Johnson Jr, PhD. He is the CEO & Pastor of Church for Entrepreneurs. God has given him a calling to help Christian Entrepreneurs succeed at their calling. He believes a fulfilled life comes from clearly knowing what God has called you to do and doing it.
---
---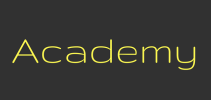 Signup ► We have created several online academies to help you discover and implement your calling. | Click Here for Details
---
Message summary & scripture references
Each day of our life, seeds are being intentionally and unintentionally sown into our hearts which either produce the fruit of faith, or fear. This is important because the results you experience in your life are based on faith or fear. Faith that is acted on produces success; and fear creates inaction, which produces failure.
Thus, most of us are experiencing wild swings in emotions, various degrees of success, and frequent periods of failure. If we want to get off this roller-coaster ride, then we have to control the seeds we allow into our hearts. On today's podcast, learn more about this concept and discover how to control it for sustainable success.
Matthew 13:23 KJV
[23] But he that received seed into the good ground is he that heareth the word, and understandeth it; which also beareth fruit, and bringeth forth, some an hundredfold, some sixty, some thirty.
Luke 6:37-38 KJV
[37] Judge not, and ye shall not be judged: condemn not, and ye shall not be condemned: forgive, and ye shall be forgiven:
[38] Give, and it shall be given unto you; good measure, pressed down, and shaken together, and running over, shall men give into your bosom. For with the same measure that ye mete withal it shall be measured to you again.
John 20:29 KJV
[29] Jesus saith unto him, Thomas, because thou hast seen me, thou hast believed: blessed are they that have not seen, and yet have believed.
Genesis 8:22 KJV
[22] While the earth remaineth, seedtime and harvest, and cold and heat, and summer and winter, and day and night shall not cease.
Matthew 6:22-23 KJV
[22] The light of the body is the eye: if therefore thine eye be single, thy whole body shall be full of light.
[23] But if thine eye be evil, thy whole body shall be full of darkness. If therefore the light that is in thee be darkness, how great is that darkness!
Psalm 119:130 KJV
[130] The entrance of thy words giveth light; it giveth understanding unto the simple.
Matthew 7:13-14 KJV
[13] Enter ye in at the strait gate: for wide is the gate, and broad is the way, that leadeth to destruction, and many there be which go in thereat:
[14] Because strait is the gate, and narrow is the way, which leadeth unto life, and few there be that find it.
Proverbs 4:23 NASB
[23] Watch over your heart with all diligence, For from it flow the springs of life.
2 Corinthians 10:5 KJV
[5] Casting down imaginations, and every high thing that exalteth itself against the knowledge of God, and bringing into captivity every thought to the obedience of Christ;
Please leave a testimony or comment
Comments and testimonies below are from this message and others messages on our website.
---
Podcast: Download (Duration: 10:24 — 13.8MB)