---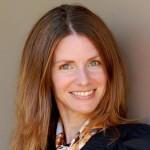 This message is presented by Krista Dunk. She is passionate about helping people discover their God-given gifts and express them with the world. She helps others start their own journey of discovery and expression through her books, speaking topics, newsletters, workshops, publishing company, and radio show.
---
---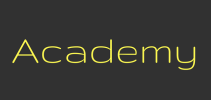 Signup ► We have created several online academies to help you discover and implement your calling. | Click Here for Details
---
Here are the scripture references
Exodus 12:7-8 KJV
[7] And they shall take of the blood, and strike it on the two side posts and on the upper door post of the houses, wherein they shall eat it.
[8] And they shall eat the flesh in that night, roast with fire, and unleavened bread; and with bitter herbs they shall eat it.
Matthew 16:6 KJV
[6] Then Jesus said unto them, Take heed and beware of the leaven of the Pharisees and of the Sadducees.
Exodus 14:29 KJV
[29] But the children of Israel walked upon dry land in the midst of the sea; and the waters were a wall unto them on their right hand, and on their left.
Exodus 17:6 KJV
[6] Behold, I will stand before thee there upon the rock in Horeb; and thou shalt smite the rock, and there shall come water out of it, that the people may drink. And Moses did so in the sight of the elders of Israel.
Numbers 32:13 KJV
[13] And the LORD'S anger was kindled against Israel, and he made them wander in the wilderness forty years, until all the generation, that had done evil in the sight of the LORD, was consumed.
Related Word Trainings
Podcast: Download (Duration: 10:52 — 12.0MB)