---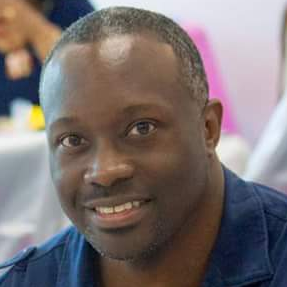 This message is presented by Amos Johnson Jr, PhD. He is the CEO & Pastor of Church for Entrepreneurs. God has given him a calling to help Christian Entrepreneurs succeed at their calling. He believes a fulfilled life comes from clearly knowing what God has called you to do and doing it.
---
---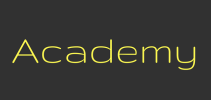 Signup ► We have created several online academies to help you discover and implement your calling. | Click Here for Details
---
Message summary & scripture references
As believers, we have the same authority Jesus has. Therefore, we have the authority to bring about our healing, success, and pretty much anything we desire. On today's podcast, learn about (and learn how to apply) the authority you have as a believer.
Psalm 8:3-8 AMPC
[3] When I view and consider Your heavens, the work of Your fingers, the moon and the stars, which You have ordained and established,
[4] What is man that You are mindful of him, and the son of earthborn man that You care for him?
[5] Yet You have made him but a little lower than God or heavenly beings, and You have crowned him with glory and honor.
[6] You made him to have dominion over the works of Your hands; You have put all things under his feet:
[7] All sheep and oxen, yes, and the beasts of the field,
[8] The birds of the air, and the fish of the sea, and whatever passes along the paths of the seas.
Genesis 1:26-27 AMPC
[26] God said, Let Us Father, Son, and Holy Spirit make mankind in Our image, after Our likeness, and let them have complete authority over the fish of the sea, the birds of the air, the tame beasts, and over all of the earth, and over everything that creeps upon the earth.
[27] So God created man in His own image, in the image and likeness of God He created him; male and female He created them.
Genesis 2:16-17 KJV
[16] And the Lord God commanded the man, saying, Of every tree of the garden thou mayest freely eat:
[17] But of the tree of the knowledge of good and evil, thou shalt not eat of it: for in the day that thou eatest thereof thou shalt surely die.
Romans 5:17 NASB
[17] For if by the transgression of the one, death reigned through the one, much more those who receive the abundance of grace and of the gift of righteousness will reign in life through the One, Jesus Christ.
John 15:7 KJV
[7] If ye abide in me, and my words abide in you, ye shall ask what ye will, and it shall be done unto you.
John 14:12-13 KJV
[12] Verily, verily, I say unto you, He that believeth on me, the works that I do shall he do also; and greater works than these shall he do; because I go unto my Father.
[13] And whatsoever ye shall ask in my name, that will I do, that the Father may be glorified in the Son.
Matthew 17:19-20 KJV
[19] Then came the disciples to Jesus apart, and said, Why could not we cast him out?
[20] And Jesus said unto them, Because of your unbelief: for verily I say unto you, If ye have faith as a grain of mustard seed, ye shall say unto this mountain, Remove hence to yonder place; and it shall remove; and nothing shall be impossible unto you.
Matthew 8:23-27 KJV
[23] And when he was entered into a ship, his disciples followed him.
[24] And, behold, there arose a great tempest in the sea, insomuch that the ship was covered with the waves: but he was asleep.
[25] And his disciples came to him, and awoke him, saying, Lord, save us: we perish.
[26] And he saith unto them, Why are ye fearful, O ye of little faith? Then he arose, and rebuked the winds and the sea; and there was a great calm.
[27] But the men marvelled, saying, What manner of man is this, that even the winds and the sea obey him!
Please leave a testimony or comment
Comments and testimonies below are from this message and others messages on our website.
---
Podcast: Download (Duration: 11:01 — 14.2MB)