---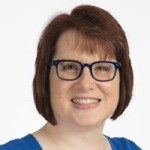 Your Word Trainer is Dawn Freeman. She is a Christian speaker, Bible teacher, writer, and blogger that has a passion for God and His word. She helps other believers in Jesus Christ to learn and grow in their relationships with Him and in His word.
---
---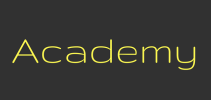 Signup ► We have created several online academies to help you discover and implement your calling. | Click Here for Details
---
Here are the scripture references
Genesis 1:27 NIV
So God created mankind in his own image, in the image of God he created them; male and female he created them.
Psalm 139:13-16 NIV
For you created my inmost being; you knit me together in my mother's womb. I praise you because I am fearfully and wonderfully made; your works are wonderful, I know that full well. My frame was not hidden from you when I was made in the secret place, when I was woven together in the depths of the earth. Your eyes saw my unformed body; all the days ordained for me were written in your book before one of them came to be.
2 Corinthians 5:17 NIV
Therefore, if anyone is in Christ, the new creation has come: The old has gone, the new is here!
Romans 8:15-16 NIV
The Spirit you received does not make you slaves, so that you live in fear again; rather, the Spirit you received brought about your adoption to sonship. And by him we cry, "Abba, Father." The Spirit himself testifies with our spirit that we are God's children.
1 John 3:1-2 NIV
See what great love the Father has lavished on us, that we should be called children of God! And that is what we are! The reason the world does not know us is that it did not know him. Dear friends, now we are children of God, and what we will be has not yet been made known. But we know that when Christ appears, we shall be like him, for we shall see him as he is.
Ephesians 1:4-6 NIV
For he chose us in him before the creation of the world to be holy and blameless in his sight. In love he predestined us for adoption to sonship through Jesus Christ, in accordance with his pleasure and will— to the praise of his glorious grace, which he has freely given us in the One he loves.
Romans 8:16-17 NIV
The Spirit himself testifies with our spirit that we are God's children. Now if we are children, then we are heirs—heirs of God and co-heirs with Christ, if indeed we share in his sufferings in order that we may also share in his glory.
Galatians 4:7 NIV
So you are no longer a slave, but God's child; and since you are his child, God has made you also an heir.
1 Thessalonians 3:12-13 NKJV
And may the Lord make you increase and abound in love to one another and to all, just as we do to you, so that He may establish your hearts blameless in holiness before our God and Father at the coming of our Lord Jesus Christ with all His saints.
1 John 4:7 NKJV
Beloved, let us love one another, for love is of God; and everyone who loves is born of God and knows God.
1 John 3:21 NKJV
Beloved, if our heart does not condemn us, we have confidence toward God.
1 Corinthians 3:16-17 NKJV
Do you not know that you are the temple of God and that the Spirit of God dwells in you? If anyone defiles the temple of God, God will destroy him. For the temple of God is holy, which temple you are.
1 Corinthians 6:19-20 NKJV
Or do you not know that your body is the temple of the Holy Spirit who is in you, whom you have from God, and you are not your own? For you were bought at a price; therefore glorify God in your body and in your spirit, which are God's.
Ephesians 2:8-10 NKJV
For by grace you have been saved through faith, and that not of yourselves; it is the gift of God, not of works, lest anyone should boast. For we are His workmanship, created in Christ Jesus for good works, which God prepared beforehand that we should walk in them.
1 Corinthians 1:1 NKJV
Paul, called to be an apostle of Jesus Christ through the will of God, and Sosthenes our brother
1 Corinthians 1:9 NKJV
God is faithful, by whom you were called into the fellowship of His Son, Jesus Christ our Lord.
1 Peter 2:4-5 NKJV
Coming to Him as to a living stone, rejected indeed by men, but chosen by God and precious, you also, as living stones, are being built up a spiritual house, a holy priesthood, to offer up spiritual sacrifices acceptable to God through Jesus Christ.
1 John 2:20-21 NKJV
But you have an anointing from the Holy One, and you know all things. I have not written to you because you do not know the truth, but because you know it, and that no lie is of the truth.
1 John 2:27 NKJV
But the anointing which you have received from Him abides in you, and you do not need that anyone teach you; but as the same anointing teaches you concerning all things, and is true, and is not a lie, and just as it has taught you, you will abide in Him.
Colossians 2:9-10 NKJV
For in Him dwells all the fullness of the Godhead bodily; and you are complete in Him, who is the head of all principality and power.
Matthew 5:48 NIV
Be perfect, therefore, as your heavenly Father is perfect.
Ephesians 4:22-24 NIV
You were taught, with regard to your former way of life, to put off your old self, which is being corrupted by its deceitful desires; to be made new in the attitude of your minds; and to put on the new self, created to be like God in true righteousness and holiness.
2 Corinthians 5:21 NIV
God made him who had no sin to be sin for us, so that in him we might become the righteousness of God.
Romans 8:35-37 NIV
Who shall separate us from the love of Christ? Shall trouble or hardship or persecution or famine or nakedness or danger or sword? As it is written: For your sake we face death all day long; we are considered as sheep to be slaughtered. No, in all these things we are more than conquerors through Him who loved us.
2 Corinthians 5:17 NIV
"Therefore, if anyone is in Christ, the new creation has come: The old has gone, the new is here!"
1 John 4:17 NIV
This is how love is made complete among us so that we will have confidence on the day of judgment: In this world we are like Jesus.
Podcast: Download (Duration: 11:07 — 11.4MB)