---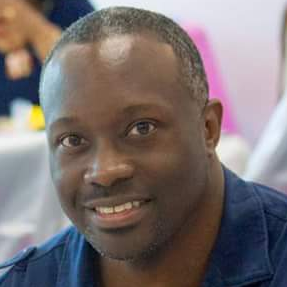 This message is presented by Amos Johnson Jr, PhD. He is the CEO & Pastor of Church for Entrepreneurs. God has given him a calling to help Christian Entrepreneurs succeed at their calling. He believes a fulfilled life comes from clearly knowing what God has called you to do and doing it.
---
---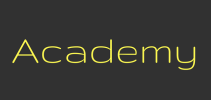 Signup ► We have created several online academies to help you discover and implement your calling. | Click Here for Details
---
Here are the scripture references
Luke 16:1-8 KJV
[1] And he said also unto his disciples, There was a certain rich man, which had a steward; and the same was accused unto him that he had wasted his goods.
[2] And he called him, and said unto him, How is it that I hear this of thee? give an account of thy stewardship; for thou mayest be no longer steward.
[3] Then the steward said within himself, What shall I do? for my lord taketh away from me the stewardship: I cannot dig; to beg I am ashamed.
[4] I am resolved what to do, that, when I am put out of the stewardship, they may receive me into their houses.
[5] So he called every one of his lord's debtors unto him, and said unto the first, How much owest thou unto my lord?
[6] And he said, An hundred measures of oil. And he said unto him, Take thy bill, and sit down quickly, and write fifty.
[7] Then said he to another, And how much owest thou? And he said, An hundred measures of wheat. And he said unto him, Take thy bill, and write fourscore.
[8] And the lord commended the unjust steward, because he had done wisely: for the children of this world are in their generation wiser than the children of light.
Mark 4:26-29 KJV
[26] And he said, So is the kingdom of God, as if a man should cast seed into the ground;
[27] And should sleep, and rise night and day, and the seed should spring and grow up, he knoweth not how.
[28] For the earth bringeth forth fruit of herself; first the blade, then the ear, after that the full corn in the ear.
[29] But when the fruit is brought forth, immediately he putteth in the sickle, because the harvest is come.
2 Corinthians 9:6-11 KJV
[6] But this I say, He which soweth sparingly shall reap also sparingly; and he which soweth bountifully shall reap also bountifully.
[7] Every man according as he purposeth in his heart, so let him give; not grudgingly, or of necessity: for God loveth a cheerful giver.
[8] And God is able to make all grace abound toward you; that ye, always having all sufficiency in all things , may abound to every good work:
[9] (As it is written, He hath dispersed abroad; he hath given to the poor: his righteousness remaineth for ever.
[10] Now he that ministereth seed to the sower both minister bread for your food, and multiply your seed sown, and increase the fruits of your righteousness;)
[11] Being enriched in everything to all bountifulness, which causeth through us thanksgiving to God.
Psalm 112:9 KJV
[9] He hath dispersed, he hath given to the poor; his righteousness endureth for ever; his horn shall be exalted with honour.
Psalm 112:3 KJV
[3] Wealth and riches shall be in his house: and his righteousness endureth forever.
Proverbs 11:24-25 KJV
[24] There is that scattereth, and yet increaseth; and there is that withholdeth more than is meet, but it tendeth to poverty.
[25] The liberal soul shall be made fat: and he that watereth shall be watered also himself.
Luke 6:38 KJV
[38] Give, and it shall be given unto you; good measure, pressed down, and shaken together, and running over, shall men give into your bosom. For with the same measure that ye mete withal it shall be measured to you again.
John 3:16-17 KJV
[16] For God so loved the world, that he gave his only begotten Son, that whosoever believeth in him should not perish, but have everlasting life.
[17] For God sent not his Son into the world to condemn the world; but that the world through him might be saved.
1 Corinthians 15:20 KJV
[20] But now is Christ risen from the dead, and become the firstfruits of them that slept.
Genesis 26:12-14 KJV
[12] Then Isaac sowed in that land, and received in the same year an hundredfold: and the Lord blessed him.
[13] And the man waxed great, and went forward, and grew until he became very great:
[14] For he had possession of flocks, and possession of herds, and great store of servants: and the Philistines envied him.
Podcast: Download (Duration: 11:34 — 14.3MB)