---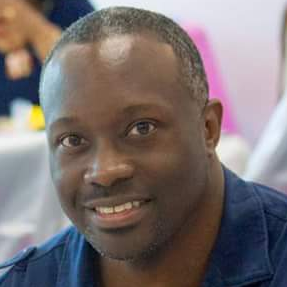 This message is presented by Amos Johnson Jr, PhD. He is the CEO & Pastor of Church for Entrepreneurs. God has given him a calling to help Christian Entrepreneurs succeed at their calling. He believes a fulfilled life comes from clearly knowing what God has called you to do and doing it.
---
---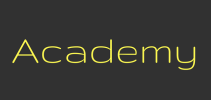 Signup ► We have created several online academies to help you discover and implement your calling. | Click Here for Details
---
Here are the scripture references
1 John 5:14-15 KJV
[14] And this is the confidence that we have in him, that, if we ask any thing according to his will, he heareth us:
[15] And if we know that he hear us, whatsoever we ask, we know that we have the petitions that we desired of him.
Mark 11:23-24 KJV
[23] For verily I say unto you, That whosoever shall say unto this mountain, Be thou removed, and be thou cast into the sea; and shall not doubt in his heart, but shall believe that those things which he saith shall come to pass; he shall have whatsoever he saith.
[24] Therefore I say unto you, What things soever ye desire, when ye pray, believe that ye receive them, and ye shall have them.
Romans 10:17 KJV
[17] So then faith cometh by hearing, and hearing by the word of God.
Romans 12:2 KJV
[2] And be not conformed to this world: but be ye transformed by the renewing of your mind, that ye may prove what is that good, and acceptable, and perfect, will of God.
James 1:5 KJV
[5] If any of you lack wisdom, let him ask of God, that giveth to all men liberally, and upbraideth not; and it shall be given him.
John 5:30 KJV
[30] I can of mine own self do nothing: as I hear, I judge: and my judgment is just; because I seek not mine own will, but the will of the Father which hath sent me.
Matthew 26:39, 42 KJV
[39] And he went a little further, and fell on his face, and prayed, saying, O my Father, if it be possible, let this cup pass from me: nevertheless not as I will, but as thou wilt .
[42] He went away again the second time, and prayed, saying, O my Father, if this cup may not pass away from me, except I drink it, thy will be done.
Hebrews 11:1 KJV
[1] Now faith is the substance of things hoped for, the evidence of things not seen.
Podcast: Download (Duration: 9:30 — 11.5MB)