---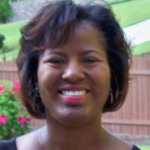 This message is presented by Kimberley Savage. She is a professional educator and ordained minister who believes that all people are called by God to exhibit great purpose while walking out the plan He has for their lives. She delights in assisting others in finding their passion, setting attainable yet altering goals and maximizing their potential.


---
---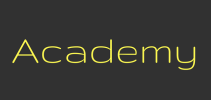 Signup ► We have created several online academies to help you discover and implement your calling. | Click Here for Details
---
Here are the scripture references
Nehemiah 8:10 KJV
[10] Then he said unto them, Go your way, eat the fat, and drink the sweet, and send portions unto them for whom nothing is prepared: for this day is holy unto our Lord: neither be ye sorry; for the joy of the Lord is your strength.
Philippians 4:4King James Version (KJV)
[4] Rejoice in the Lord always: and again I say, Rejoice.
Galatians 5:22,25 AMP
[22] But the fruit of the [Holy] Spirit [the work which His presence within accomplishes] is love, joy (gladness), peace, patience (an even temper, forbearance), kindness, goodness (benevolence), faithfulness,
[25] If we live by the [Holy] Spirit, let us also walk by the Spirit. [If by the Holy Spirit [g]we have our life in God, let us go forward [h]walking in line, our conduct controlled by the Spirit.]
1 John 3:20 NLT
[20] Even if we feel guilty, God is greater than our feelings, and he knows everything.
John 16:33 AMP
[33] I have told you these things, so that in Me you may have [perfect] peace and confidence. In the world you have tribulation and trials and distress and frustration; but be of good cheer [take courage; be confident, certain, undaunted]! For I have overcome the world. [I have deprived it of power to harm you and have conquered it for you.]
James 1:2-4 AMP
[2] Consider it wholly joyful, my brethren, whenever you are enveloped in or encounter trials of any sort or fall into various temptations.
[3] Be assured and understand that the trial and proving of your faith bring out endurance and steadfastness and patience.
[4] But let endurance and steadfastness and patience have full play and do a thorough work, so that you may be [people] perfectly and fully developed [with no defects], lacking in nothing.
Related Word Trainings
Podcast: Download (Duration: 13:10 — 15.6MB)