---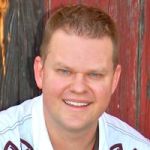 This message is presented by Tyler McCart. He was born and raised in Snellville. He works as an outside sales rep and has had an internet sales and marketing business for the last 12 years. He also founded The Success Edge podcast for the Marketplace Christian.
---
---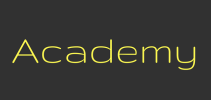 Signup ► We have created several online academies to help you discover and implement your calling. | Click Here for Details
---
Here are the scripture references
Hebrews 11:8 KJV
[8] By faith Abraham, when he was called to go out into a place which he should after receive for an inheritance, obeyed; and he went out, not knowing whither he went.
1 Samuel 16:12 KJV
[12] And he sent, and brought him in. Now he was ruddy, and withal of a beautiful countenance, and goodly to look to. And the LORD said, Arise, anoint him: for this is he.
1 Samuel 17:20-25 KJV
[20] And David rose up early in the morning, and left the sheep with a keeper, and took, and went, as Jesse had commanded him; and he came to the trench, as the host was going forth to the fight, and shouted for the battle.
[21] For Israel and the Philistines had put the battle in array, army against army.
[22] And David left his carriage in the hand of the keeper of the carriage, and ran into the army, and came and saluted his brethren.
[23] And as he talked with them, behold, there came up the champion, the Philistine of Gath, Goliath by name, out of the armies of the Philistines, and spake according to the same words: and David heard them.
[24] And all the men of Israel, when they saw the man, fled from him, and were sore afraid.
[25] And the men of Israel said, Have ye seen this man that is come up? surely to defy Israel is he come up: and it shall be, that the man who killeth him, the king will enrich him with great riches, and will give him his daughter, and make his father's house free in Israel.
Podcast: Download (Duration: 10:40 — 11.1MB)