---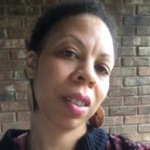 This message is presented by is Hadassah Queen O. She is a Dreamer, Author, Speaker, and Radio personality who loves inspiring others using real life experiences.
---
---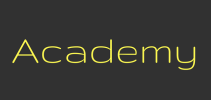 Signup ► We have created several online academies to help you discover and implement your calling. | Click Here for Details
---
Here are the scripture references
Luke 10:17-20 (KJV)
[17] And the seventy returned again with joy, saying, Lord, even the devils are subject unto us through thy name.
[18] And he said unto them, I beheld Satan as lightning fall from heaven.
[19 ]Behold, I give unto you power to tread on serpents and scorpions, and over all the power of the enemy: and nothing shall by any means hurt you.
[20] Notwithstanding in this rejoice not, that the spirits are subject unto you; but rather rejoice, because your names are written in heaven.
Jeremiah 9:24 (KJV)
[24] But let him that glorieth glory in this, that he understandeth and knoweth me, that I am the LORD which exercise lovingkindness, judgment, and righteousness, in the earth: for in these things I delight, saith the LORD.
Psalm 91:13-14 (KJV)
[13] Thou shalt tread upon the lion and adder: the young lion and the dragon shalt thou trample under feet.
[14] Because he hath set his love upon me, therefore will I deliver him: I will set him on high, because he hath known my name.
---
Podcast: Download (Duration: 8:56 — 10.9MB)