---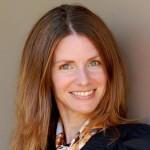 This message is presented by Krista Dunk. She is passionate about helping people discover their God-given gifts and express them with the world. She helps others start their own journey of discovery and expression through her books, speaking topics, newsletters, workshops, publishing company, and radio show.
---
---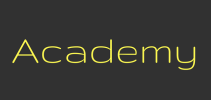 Signup ► We have created several online academies to help you discover and implement your calling. | Click Here for Details
---
Here are the scripture references
Amos 3:3 KJV
[3] Can two walk together, except they be agreed?
Psalm 25:4 KJV
[4] Shew me thy ways, O LORD; teach me thy paths.
Psalm 86:11 KJV
[11] Teach me thy way, O LORD; I will walk in thy truth: unite my heart to fear thy name.
Jeremiah 7:23 KJV
[23] But this thing commanded I them, saying, Obey my voice, and I will be your God, and ye shall be my people: and walk ye in all the ways that I have commanded you, that it may be well unto you.
Micah 6:8 KJV
[8] He hath shewed thee, O man, what is good; and what doth the LORD require of thee, but to do justly, and to love mercy, and to walk humbly with thy God?
Psalm 133:1-3 KJV
[1] Behold, how good and how pleasant it is for brethren to dwell together in unity!
[2] It is like the precious ointment upon the head, that ran down upon the beard, even Aaron's beard: that went down to the skirts of his garments;
[3] As the dew of Hermon, and as the dew that descended upon the mountains of Zion: for there the LORD commanded the blessing, even life for evermore.
Genesis 11:6 KJV
[6] And the LORD said, Behold, the people is one, and they have all one language; and this they begin to do: and now nothing will be restrained from them, which they have imagined to do.
Related Word Trainings
Podcast: Download (Duration: 12:59 — 14.5MB)