---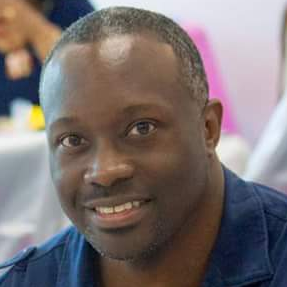 This message is presented by Amos Johnson Jr, PhD. He is the CEO & Pastor of Church for Entrepreneurs. God has given him a calling to help Christian Entrepreneurs succeed at their calling. He believes a fulfilled life comes from clearly knowing what God has called you to do and doing it.
---
---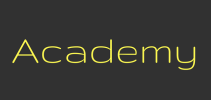 Signup ► We have created several online academies to help you discover and implement your calling. | Click Here for Details
---
Here are the scripture references
John 1:1-3 KJV
[1] In the beginning was the Word, and the Word was with God, and the Word was God.
[2] The same was in the beginning with God.
[3] All things were made by him; and without him was not any thing made that was made.
Genesis 1:1-2 KJV
[1] In the beginning God created the heaven and the earth.
[2] And the earth was without form, and void; and darkness was upon the face of the deep. And the Spirit of God moved upon the face of the waters.
Genesis 1:26-27 KJV
[26] And God said, Let us make man in our image, after our likeness: and let them have dominion over the fish of the sea, and over the fowl of the air, and over the cattle, and over all the earth, and over every creeping thing that creepeth upon the earth.
[27] So God created man in his own image, in the image of God created he him; male and female created he them.
Genesis 2:24 KJV
[24] Therefore shall a man leave his father and his mother, and shall cleave unto his wife: and they shall be one flesh.
John 17:20-23 KJV
[20] Neither pray I for these alone, but for them also which shall believe on me through their word;
[21] That they all may be one; as thou, Father, art in me, and I in thee, that they also may be one in us: that the world may believe that thou hast sent me.
[22] And the glory which thou gavest me I have given them; that they may be one, even as we are one:
[23] I in them, and thou in me, that they may be made perfect in one; and that the world may know that thou hast sent me, and hast loved them, as thou hast loved me.
Ephesians 4:11-13 KJV
[11] And he gave some, apostles; and some, prophets; and some, evangelists; and some, pastors and teachers;
[12] For the perfecting of the saints, for the work of the ministry, for the edifying of the body of Christ:
[13] Till we all come in the unity of the faith, and of the knowledge of the Son of God, unto a perfect man, unto the measure of the stature of the fulness of Christ:
Podcast: Download (Duration: 9:33 — 11.3MB)