---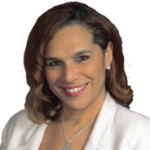 Your Word Trainer is Trudy Beerman. She is an author, radio host, and CEO of Profitable Stewardship, inc. where she teaches Biblical Financial Strategies to help Christian income earners become Profitable Stewards who enjoy debt-free wealth.
---
---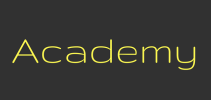 Signup ► We have created several online academies to help you discover and implement your calling. | Click Here for Details
---
Here are the scripture references
Matthew 25:24-27 KJV
[24] Then he which had received the one talent came and said, Lord, I knew thee that thou art an hard man, reaping where thou hast not sown, and gathering where thou hast not strawed:
[25] And I was afraid, and went and hid thy talent in the earth: lo, there thou hast that is thine.
[26] His lord answered and said unto him, Thou wicked and slothful servant, thou knewest that I reap where I sowed not, and gather where I have not strawed:
[27] Thou oughtest therefore to have put my money to the exchangers, and then at my coming I should have received mine own with usury.
Luke 19:12-27 KJV
[12] He said therefore, A certain nobleman went into a far country to receive for himself a kingdom, and to return.
[13] And he called his ten servants, and delivered them ten pounds, and said unto them, Occupy till I come.
[14] But his citizens hated him, and sent a message after him, saying, We will not have this man to reign over us.
[15] And it came to pass, that when he was returned, having received the kingdom, then he commanded these servants to be called unto him, to whom he had given the money, that he might know how much every man had gained by trading.
[16] Then came the first, saying, Lord, thy pound hath gained ten pounds.
[17] And he said unto him, Well, thou good servant: because thou hast been faithful in a very little, have thou authority over ten cities.
[18] And the second came, saying, Lord, thy pound hath gained five pounds.
[19] And he said likewise to him, Be thou also over five cities.
[20] And another came, saying, Lord, behold, here is thy pound, which I have kept laid up in a napkin:
[21] For I feared thee, because thou art an austere man: thou takest up that thou layedst not down, and reapest that thou didst not sow.
[22] And he saith unto him, Out of thine own mouth will I judge thee, thou wicked servant. Thou knewest that I was an austere man, taking up that I laid not down, and reaping that I did not sow:
[23] Wherefore then gavest not thou my money into the bank, that at my coming I might have required mine own with usury?
[24] And he said unto them that stood by, Take from him the pound, and give it to him that hath ten pounds.
[25] (And they said unto him, Lord, he hath ten pounds.)
[26] For I say unto you, That unto every one which hath shall be given; and from him that hath not, even that he hath shall be taken away from him.
[27] But those mine enemies, which would not that I should reign over them, bring hither, and slay them before me.
Matthew 13:23 KJV
[23] But he that received seed into the good ground is he that heareth the word, and understandeth it; which also beareth fruit, and bringeth forth, some an hundredfold, some sixty, some thirty.
Related Word Trainings
Podcast: Download (Duration: 12:27 — 14.1MB)