---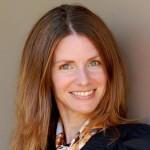 This message is presented by Krista Dunk. She is passionate about helping people discover their God-given gifts and express them with the world. She helps others start their own journey of discovery and expression through her books, speaking topics, newsletters, workshops, publishing company, and radio show.
---
---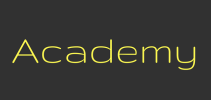 Signup ► We have created several online academies to help you discover and implement your calling. | Click Here for Details
---
Here are the scripture references
Proverbs 3:5-6 KJV
[5] Trust in the Lord with all thine heart; and lean not unto thine own understanding. [6] In all thy ways acknowledge him, and he shall direct thy paths.
Matthew 16:24 KJV
[24] Then said Jesus unto his disciples, If any man will come after me, let him deny himself, and take up his cross, and follow me.
John 5:30 KJV
[30] I can of mine own self do nothing: as I hear, I judge: and my judgment is just; because I seek not mine own will, but the will of the Father which hath sent me.
1 Corinthians 1:26-29 KJV
[26] For ye see your calling, brethren, how that not many wise men after the flesh, not many mighty, not many noble, are called :
[27] But God hath chosen the foolish things of the world to confound the wise; and God hath chosen the weak things of the world to confound the things which are mighty;
[28] And base things of the world, and things which are despised, hath God chosen, yea , and things which are not, to bring to nought things that are:
[29] That no flesh should glory in his presence.
---
Podcast: Download (Duration: 11:33 — 12.8MB)