---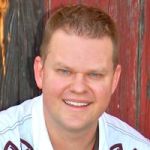 This message is presented by Tyler McCart. He was born and raised in Snellville. He works as an outside sales rep and has had an internet sales and marketing business for the last 12 years. He also founded The Success Edge podcast for the Marketplace Christian.
---
---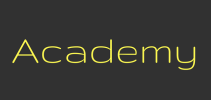 Signup ► We have created several online academies to help you discover and implement your calling. | Click Here for Details
---
Here are the scripture references
Malachi 3:10-12 KJV
[10] Bring ye all the tithes into the storehouse, that there may be meat in mine house, and prove me now herewith, saith the LORD of hosts, if I will not open you the windows of heaven, and pour you out a blessing, that there shall not be room enough to receive it.
[11] And I will rebuke the devourer for your sakes, and he shall not destroy the fruits of your ground; neither shall your vine cast her fruit before the time in the field, saith the LORD of hosts.
[12] And all nations shall call you blessed: for ye shall be a delightsome land, saith the LORD of hosts.
Podcast: Download (Duration: 10:39 — 13.1MB)