---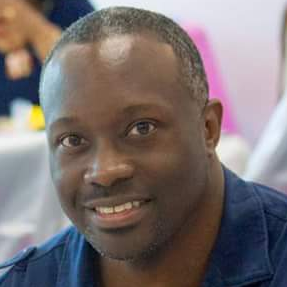 This message is presented by Amos Johnson Jr, PhD. He is the CEO & Pastor of Church for Entrepreneurs. God has given him a calling to help Christian Entrepreneurs succeed at their calling. He believes a fulfilled life comes from clearly knowing what God has called you to do and doing it.
---
---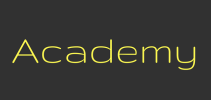 Signup ► We have created several online academies to help you discover and implement your calling. | Click Here for Details
---
Message summary & scripture references
Have you ever wondered whether you are being called to a particular field, career, or business? If so, there are three questions you should ask yourself to determine if you are being called there.
Do you have an interest in that area?
Do you have a basic natural ability in that area?
Are you motivated to increase your ability in that area?
If you can answer yes to all three of these questions, then you are being called to that area. Listen to today's podcast to learn more about these three questions so can determine your calling from God.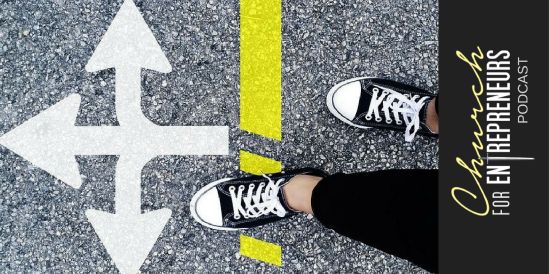 Jeremiah 1:4-5 KJV
[4] Then the word of the Lord came unto me, saying,
[5] Before I formed thee in the belly I knew thee; and before thou camest forth out of the womb I sanctified thee, and I ordained thee a prophet unto the nations.
Hebrews 12:1 KJV
[1] Wherefore seeing we also are compassed about with so great a cloud of witnesses, let us lay aside every weight, and the sin which doth so easily beset us, and let us run with patience the race that is set before us,
Proverbs 20:5 KJV
[5] Counsel in the heart of man is like deep water; but a man of understanding will draw it out.
Psalm 37:4 KJV
[4] Delight thyself also in the Lord ; and he shall give thee the desires of thine heart.
Romans 12:2-9 KJV
[2] And be not conformed to this world: but be ye transformed by the renewing of your mind, that ye may prove what is that good, and acceptable, and perfect, will of God.
[3] For I say, through the grace given unto me, to every man that is among you, not to think of himself more highly than he ought to think; but to think soberly, according as God hath dealt to every man the measure of faith.
[4] For as we have many members in one body, and all members have not the same office:
[5] So we, being many, are one body in Christ, and every one members one of another.
[6] Having then gifts differing according to the grace that is given to us, whether prophecy, let us prophesy according to the proportion of faith;
[7] Or ministry, let us wait on our ministering: or he that teacheth, on teaching;
[8] Or he that exhorteth, on exhortation: he that giveth, let him do it with simplicity; he that ruleth, with diligence; he that sheweth mercy, with cheerfulness.
[9] Let love be without dissimulation. Abhor that which is evil; cleave to that which is good.
Matthew 25:14-18 KJV
[14] For the kingdom of heaven is as a man travelling into a far country, who called his own servants, and delivered unto them his goods.
[15] And unto one he gave five talents, to another two, and to another one; to every man according to his several ability; and straightway took his journey.
[16] Then he that had received the five talents went and traded with the same, and made them other five talents.
[17] And likewise he that had received two, he also gained other two.
[18] But he that had received one went and digged in the earth, and hid his lord's money.
Luke 16:10 KJV
[10] He that is faithful in that which is least is faithful also in much: and he that is unjust in the least is unjust also in much.
Please leave a testimony or comment
Comments and testimonies below are from this message and others messages on our website.
---
Podcast: Download (Duration: 10:05 — 12.5MB)