---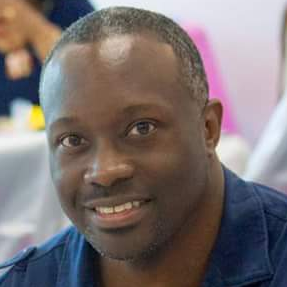 This message is presented by Amos Johnson Jr, PhD. He is the CEO & Pastor of Church for Entrepreneurs. God has given him a calling to help Christian Entrepreneurs succeed at their calling. He believes a fulfilled life comes from clearly knowing what God has called you to do and doing it.
---
---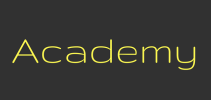 Signup ► We have created several online academies to help you discover and implement your calling. | Click Here for Details
---
Here are the scripture references
Psalm 91:9-10 NLT
[9] If you make the LORD your refuge, if you make the Most High your shelter,
[10] no evil will conquer you; no plague will come near your home.
Joshua 1:8 NLT
[8] Study this Book of Instruction continually. Meditate on it day and night so you will be sure to obey everything written in it. Only then will you prosper and succeed in all you do.
Matthew 2:13-15 NLT
[13] After the wise men were gone, an angel of the Lord appeared to Joseph in a dream. "Get up! Flee to Egypt with the child and his mother," the angel said. "Stay there until I tell you to return, because Herod is going to search for the child to kill him."
[14] That night Joseph left for Egypt with the child and Mary, his mother,
[15] and they stayed there until Herod's death. This fulfilled what the Lord had spoken through the prophet: "I called my Son out of Egypt."
Genesis 41:33-36 NLT
[33] "Therefore, Pharaoh should find an intelligent and wise man and put him in charge of the entire land of Egypt.
[34] Then Pharaoh should appoint supervisors over the land and let them collect one-fifth of all the crops during the seven good years.
[35] Have them gather all the food produced in the good years that are just ahead and bring it to Pharaoh's storehouses. Store it away, and guard it so there will be food in the cities.
[36] That way there will be enough to eat when the seven years of famine come to the land of Egypt. Otherwise this famine will destroy the land."
Acts 28:3-5 NLT
[3] As Paul gathered an armful of sticks and was laying them on the fire, a poisonous snake, driven out by the heat, bit him on the hand.
[4] The people of the island saw it hanging from his hand and said to each other, "A murderer, no doubt! Though he escaped the sea, justice will not permit him to live."
[5] But Paul shook off the snake into the fire and was unharmed.
Please leave a testimony or comment
Comments and testimonies below are from this message and others messages on our website.
---
Podcast: Download (Duration: 8:21 — 10.8MB)