---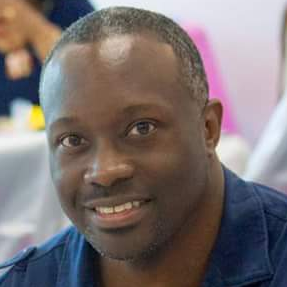 This message is presented by Amos Johnson Jr, PhD. He is the CEO & Pastor of Church for Entrepreneurs. God has given him a calling to help Christian Entrepreneurs succeed at their calling. He believes a fulfilled life comes from clearly knowing what God has called you to do and doing it.
---
---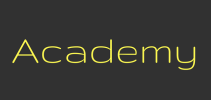 Signup ► We have created several online academies to help you discover and implement your calling. | Click Here for Details
---
Here are the scripture references
Matthew 19:11-12 MSG
[11-12] But Jesus said, "Not everyone is mature enough to live a married life. It requires a certain aptitude and grace. Marriage isn't for everyone. Some, from birth seemingly, never give marriage a thought. Others never get asked—or accepted. And some decide not to get married for kingdom reasons. But if you're capable of growing into the largeness of marriage, do it."
Genesis 1:27 KJV
[27] So God created man in his own image, in the image of God created he him; male and female created he them.
Genesis 2:22-24 KJV
[22] And the rib, which the Lord God had taken from man, made he a woman, and brought her unto the man.
[23] And Adam said, This is now bone of my bones, and flesh of my flesh: she shall be called Woman, because she was taken out of Man.
[24] Therefore shall a man leave his father and his mother, and shall cleave unto his wife: and they shall be one flesh.
Isaiah 66:13 KJV
[13] As one whom his mother comforteth, so will I comfort you; and ye shall be comforted in Jerusalem.
Isaiah 49:15 KJV
[15] Can a woman forget her sucking child, that she should not have compassion on the son of her womb? yea, they may forget, yet will I not forget thee.
Isaiah 66:9 KJV
[9] Shall I bring to the birth, and not cause to bring forth? saith the Lord : shall I cause to bring forth, and shut the womb ? saith thy God.
Matthew 23:37 KJV
[37] O Jerusalem, Jerusalem, thou that killest the prophets, and stonest them which are sent unto thee, how often would I have gathered thy children together, even as a hen gathereth her chickens under her wings, and ye would not!
Galatians 3:28 KJV
[28] There is neither Jew nor Greek, there is neither bond nor free, there is neither male nor female: for ye are all one in Christ Jesus.
Matthew 22:30 KJV
[30] For in the resurrection they neither marry, nor are given in marriage, but are as the angels of God in heaven.
Podcast: Download (Duration: 10:24 — 11.1MB)